Exhibition: The Great Animal Orchestra
---
Inspired from Bernie Krause's works­—a famous American musician and bio-acoustician—the exhibition 'The Great Animal Orchestra' suggests to be interested in the animal world which is becoming increasingly threatened. To support these words, the Fondation Cartier pour l'art contemporain displays audio recordings made by this man. For more than 40 years, he did not stop collecting the various sounds of wild natural habitats—whether they are terrestrial or marine ones. In all, he gathered nearly 5,000 hours of soundtracks—which immerse us in the animal sound world. This major retrospective also exhibits the creations of international artists like Christian Sardet's sublime plankton photographs. This is the opportunity to discover the beauty and fragility of fauna and flora through art. This exhibition is aimed at everyone and can be visited in family.
Exhibition 'The Great Animal Orchestra', from July 2nd 2016 to January 8th, 2017.
Open every day, except on Monday, from 11am to 8pm.
Nocturnal on Tuesday until 10pm.
Full rate: €10.50 / Reduced rate (under 25): €7 / Free under 13 and on Wednesday under 18.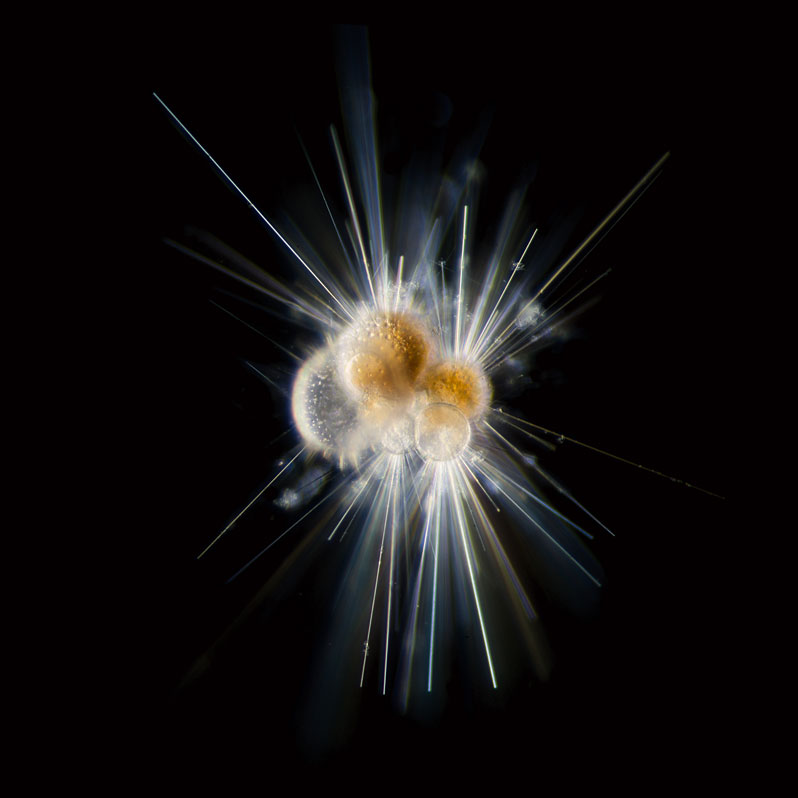 Christian Sardet, Globigerinoides foraliniferan,
Bay of Villefranche-sur-Mer, France, 2016 0,5 mm
© Christian Sardet and The Macronauts / Plankton Chronicles
Fondation Cartier pour l'art contemporain
261, boulevard Raspail
75014 Paris
France
Tel.: + 33 (0)1 42 18 56 50
Metro: Raspail (lines 4 and 6).