Mathilde Monnier and Alan Pauls reinvent Le Bal
---
"El Baile" is the result of a collaboration between the contemporary dancer and choreographer Mathilde Monnier and the Argentinian writer Alan Pauls. Together, they stage this creation freely inspired by the iconic show, "Le Bal" by Jean-Claude Penchenat, of 1981, that depicts France people's history after the Liberation. "Le Bal" turns into "El Baile" and portrays this time, Buenos Aires, from 1978 until today. In this way, the History of Argentina is revealed, thanks to the work of 12 performers, who, by their body and their movements, unveil all the tragedy of this country on stage. This contemporary dance performance is to discover a few minutes away from the Green Hotels Paris, the Eiffel Trocadéro and the Gavarni, from 22nd to 25th November, 2017.
"El Baile" by Mathilde Monnier and Alan Pauls, from 22nd to 25th November, 2017.
Full price: €37 / Reduce rate: €29 / Youth rates: between €11 and €13.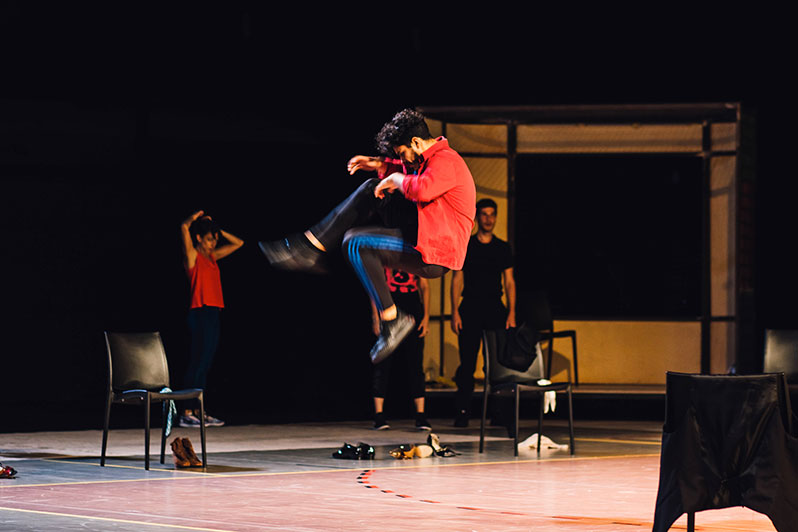 El Baile © Christophe Martin
Théâtre National de Chaillot
1, place du Trocadéro
75016 Paris
France
Tel: +33 (0)1 53 65 30 00
Metro: Trocadéro (lines 6 and 9) or Iéna (line 9).