Recycling your electrical devices is easy as pie!
---
Thanks to Eco-systèmes, a non profit-making organization approved by the government, you can have repaired or simply recycle your electrical and electronical devices. In 2012, Eco-systèmes has collected around 334,000 tons of appliances at the end of their service life (batteries, cellphones with their batteries and accessories, printer cartridges, hairdryers, razors, etc.)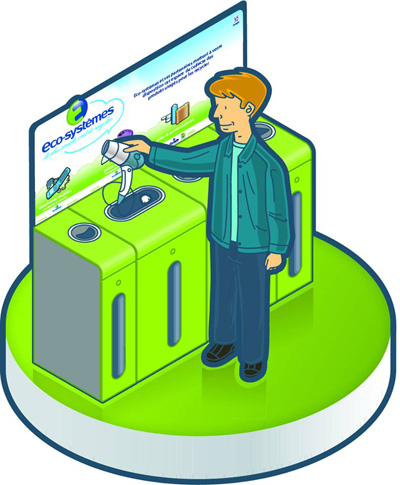 An eco-citizen gesture
Thanks to this organization, recycling becomes easy as pie. You just need to go on Eco-systèmes' website, indicate the kind of device you want to get rid of, and precise your city or department, to find the collection center nearest you. Several options are available: you can drop your device at a center (stores, charity organizations and waste sorting centers), donate it, exchange it or have it repaired. Keep in mind that the polluting and dangerous products contained in the device will be neutralized and destroyed during the recycling process. You want to throw away large household appliances? Remember that when you buy a new device, you can ask the deliveryman to take the used one back. Environment protection comes down to very little!
Learn more about Eco-systèmes (in French).