The Art Paris Art Fair celebrates its 20th anniversary at the Grand Palais
---
This year, for its 20th anniversary, the Art Paris Art Fair focuses on Swiss contemporary art. Art lovers are invited to admire the creations of some one hundred Swiss and European contemporary artists, within the Grand Palais located just a few metro stations away from the Green Hotels Paris, the Eiffel Trocadéro and the Gavarni. The Helvetia Art Collection, a Swiss collection which consists of 1,700 artworks, will also be displayed. Digital projections, monographic exhibitions - including that of Hervé Di Rosa, one of the founders of the "figuration libre" movement (French equivalent of "neo-expressionism"), developed at the beginning of 1980s-, or even murals, there will be something to suit every taste. 142 modern and contemporary art galleries will be attending the event, held from the 5th to the 8th of April, 2018. Don't wait any longer and go discover them!
Art Paris Art Fair, from the 5th to the 8th of April, 2018.
Open from Thursday to Saturday from 11:30a.m. to 8p.m., Friday until 9p.m. and Sunday until 7p.m.
Full fare: €25 / Concessions (students and groups): €12 / Free for those under 10.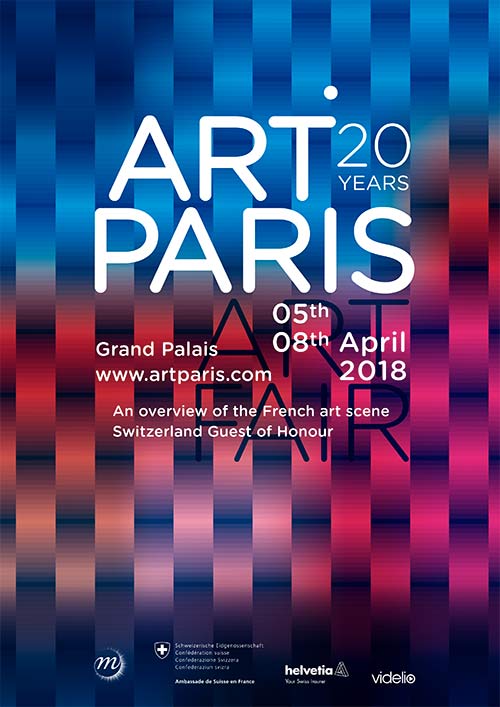 © Art Paris Art Fair
Grand Palais
3, avenue du Général Eisenhower
75008 Paris
France
Tel: +33 (0)1 44 13 17 17
Metro: Champs-Elysées-Clemenceau (lines 1 and 13) or Franklin Roosevelt (lines 1 and 9).