ARAIGNÉES, LUCIOLES ET PAPILLONS, THE ARTISTIC-SCIENTIFIC EXHIBITION AT PARIS MUSÉE EN HERBE
---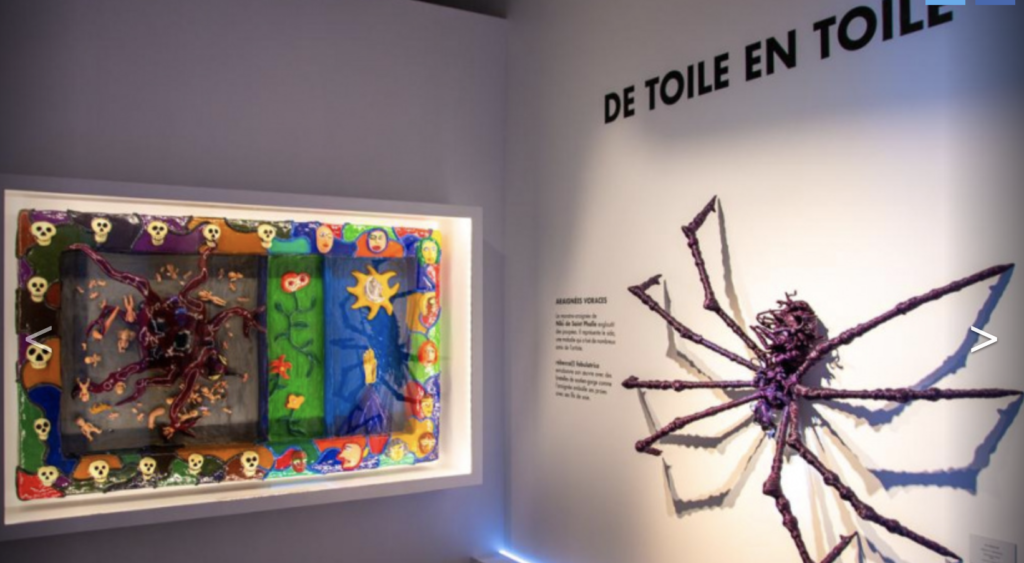 Paris Musée en Herbe welcomes children and adults so that they can discover the mysterious world of the small insects living in our world. The "Araignées, Lucioles et Papillons" (Spiders, Lightning Bugs and Butterflies) exhibition expects you from June 13, 2020 to January 3, 2021. Discover this display with your family and enjoy the many works and other vivarium to learn more while having fun!
The Musée en Herbe takes us to meet the little insects living in our world on a daily basis. The "Araignées, Lucioles et Papillons" exhibition – running from  June 13, 2020 to January 3, 2021 – mixes art with science. Paintings by Salvador Dali or Nikki de Saint-Phalle rub shoulders with vivarium and entomological boards for a rich and varied visit likely to delight the entire family.
Put your boots on, get your binoculars out and don't forget your explorer's notebook, you're going on an adventure! Fight against spiders and their webs, be amazed by the lightning bugs and the butterflies living in this exhibit. The Musée en Herbe has brought together works by about fifteen contemporary artists such as street-artist Ludo, sculptor Louise Bourgeois, painters Salvador Dali, Nikki de Saint-Phalle and Philippe Pasqua.
To complete the artistic approach of the exhibit and all these works represented, the Musée en Herbe teamed up with Paris National Museum of Natural History. Science takes over the exhibition with vivarium, boards and entomological collections (the zoology part that focuses on insects).
Get free of the spider webs and be charmed by the lightning bugs and explore the lounge of an "explorer-collector". Go hunt an extraordinary animal and wrap your tour with a visit of a fantastic cabinet of curiosities! A wonderful program for a great experience to enjoy with your family or friends. And to prepare yourself to this adventure don't hesitate to watch the Jumanji movies and take some notes! So, are you ready for a brand-new journey to the path of spiders, lightning bugs and butterflies?