Apiculte: the 100% beeswax eco-responsible candles
---
Created in 2015 by Amandine Georges, Apiculte is a French brand of beeswax candles, made in France and eco-responsible. Fascinated by natural candles and concerned with the environment, the creator abandoned her journalistic career to design chic and eco-friendly candles.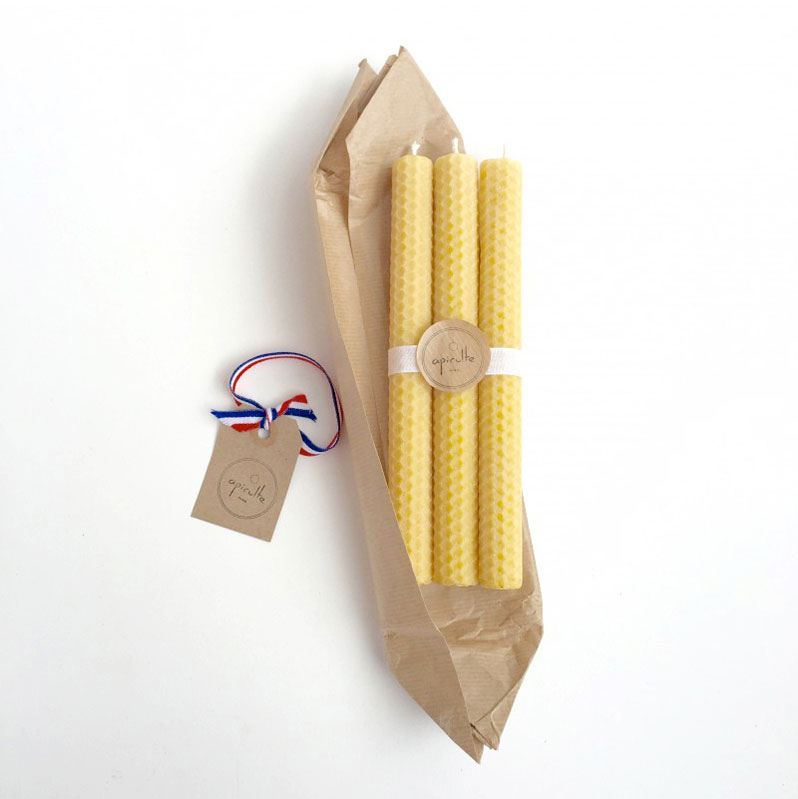 A home-made manufacture
All the candles are made of beeswax harvested in France, non-toxic and biodegradable, and full of cleansing virtues. Furthermore, one of the particularities of beeswax is that it burns out slowly and doesn't melt. The candles are encased in Limoges porcelain and covered with a wooden lid made of Burgundy oak, or Vosges fir tree, both of which originate from sustainably managed forests. The selected natural wicks are composed of non-bleached, lead-free cotton. Apiculte offers refills for its candles, which are also recyclable. The brand sells several varieties of indoor and outdoor candles, such as the small candle with a cotton wick or the refillable outdoor citronella candle, produced with 100% French beeswax and citronella essential oil. Treat yourself to one of these very elegant candles!
Petite bougie mèche coton 135g (small candle cotton wick): €40.
Bougie d'extérieur à la citronnelle 250g (outdoor citronella candle): €30.
Apiculte candles are sold on the website of the brand (in French).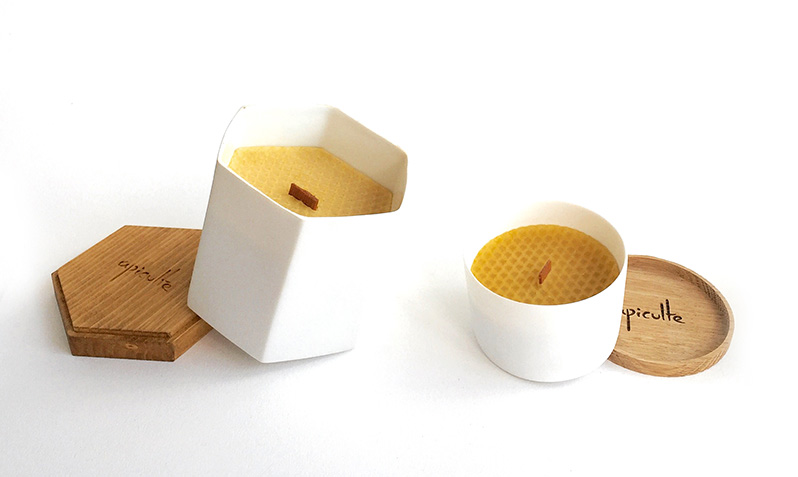 © Apiculte