Le Tartuffe or the hypocrit by Molière
---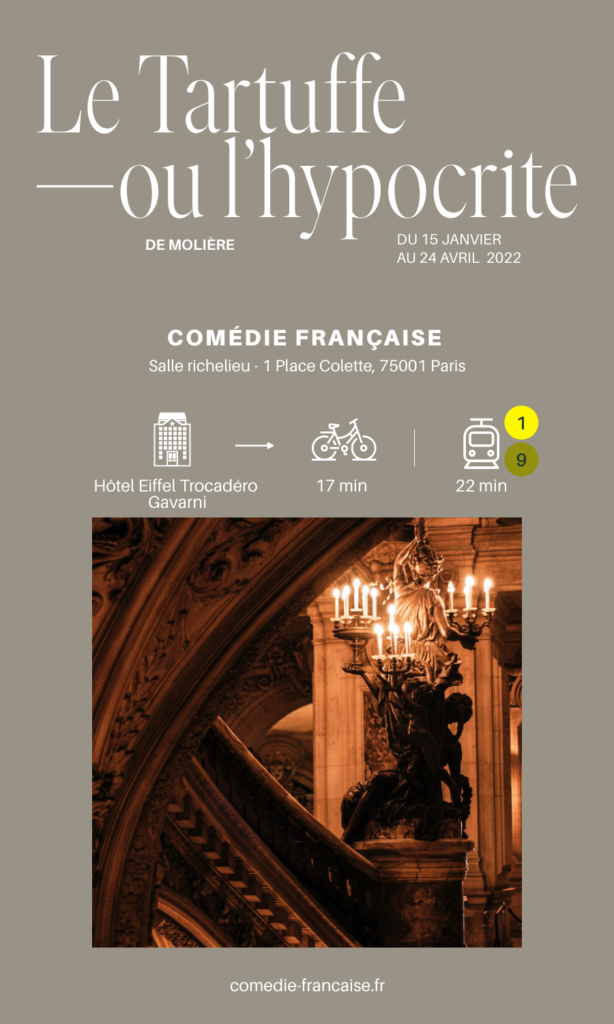 Ivo van Hove, the stage director, has chosen this energic version, almost furious, concentrated on the crisis that the arrival of Tartuffe provokes in this family, rich but also in ruin.
It is focused on the passionate relation between Tartuffe and Orgon's second young wife, on the conflict between father and son, as well as on the discrepancy between the vision of a progressive and libertine world, advocated by Cléante, and a conservative view defended by Orgon and his mother.
Ivo van Hove doesn't forget that Tartuffe is a beggar who «sees himself bestowed by Orgon, with the role of the savior, the devotee, in whom Orgon finds a confident, and a spiritual guide », until the moment when, in order to « seal this unique relation », he decides to designate Tartuffe as his sole heir.
The bomb then explodes. Alike many of Molière's comedies, The Tartuffe is a social drama.