Le Rive Droite: the gourmet restaurant of the Grande Epicerie de Paris Passy
---
La Grande Epicerie de Paris Rive Droite (the big Delicatessen of the right bank of Paris), which opened in 2017, is situated at the rue de Passy, just a few-minute walk away from the Green Hotels Paris, the Eiffel Trocadéro, and the Gavarni. Inside the shop is located a gourmet restaurant: Le Rive Droite. Over there, it is the head chef Beatriz Gonzalez, born in Mexico, that runs the kitchen and serves creative and delicate meals, under the historic dome of the location. She revisits the great classics of the French gastronomy by incorporating them with Mexican flavours. We love the well-kept and luxurious decoration of the establishment, with Murano de VeniceM's blown glass suspensions, the Pierre Paulin or the Kofod-Larsen chairs, and the Piet Hein Eek tables. As for the menu, it is possible to have a simple cheeseburger accompanied with French fries, as well as a sea bass served with fennel confit, winter vegetables, and risotto. For those with a sweet tooth, you may choose between the lemon pie, the mango-turmeric cheesecake or the chocolate Paris-Brest with Earl Grey tea. It is the ideal spot to take a gourmet break in between two purchases at the heart of the 16th district.
Open from Monday to Tuesday and on Saturday from 9a.m. to 8p.m., and until 10p.m. from Wednesday to Friday.
Closed on Sunday.
Entrées: from €15 to €24 / Dishes: from €20 to €55 / Desserts: from €12 to €13.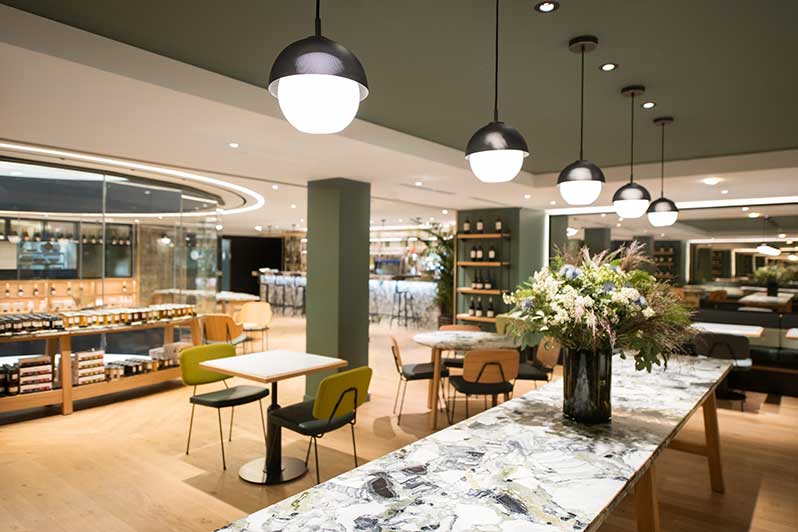 © DR – La Grande Epicerie de Paris
Le Rive Droite / La Grande Epicerie de Paris Rive Droite
80, rue de Passy
75016 Paris
France
Tel: +33 (0)1 44 14 38 70
Metro: La Muette (line 9) or Gare de Boulainvilliers (RER C).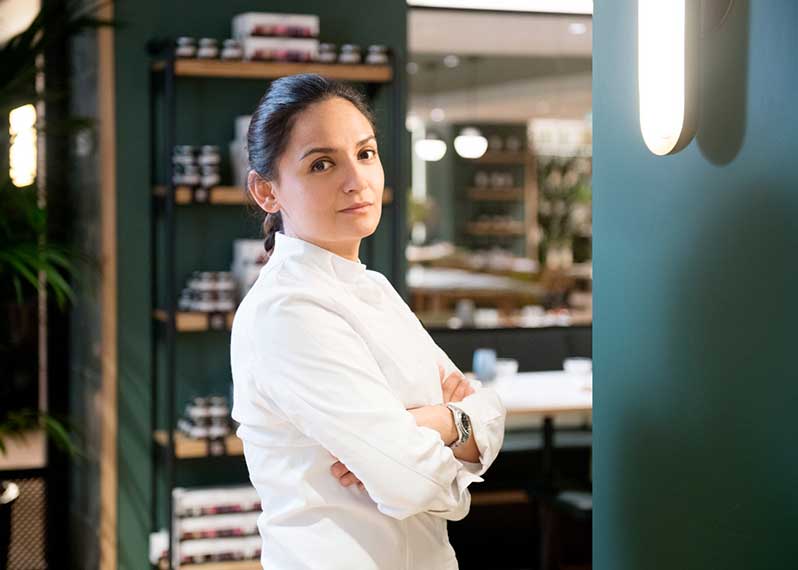 The head chef Beatriz Gonzalez © DR – La Grande Epicerie de Paris