Ultra Tee: The 100% Organic Stylish T-Shirts
---
Ultra Tee is an ecological brand of t-shirts created in 2012 by the designer Angie Sam. The goal of this designer was to make stylish, environmentally-friendly clothing. A safe bet, no doubt, as Ultra Tee offers t-shirts made from organic, ethical and recycled cotton. With a touch of chic, patterns depicting flowers, birds, fruits, and vegetables are printed on dainty tops. In this way, Sam aimed to make everything 100% sustainable, using the Brother GT textile printer to add colourful details that constitute the brand's charm. The inks used are water-based and therefore completely environmentally friendly. All materials used in the manufacture of Ultra Tee t-shirts are tested and certified as Confidence in Textile, such as the case for the "Toucan" model, one of the brand's flagship pieces. Elegant and unisex, the item is made from organic cotton. This summer, give in to the Ultra Tee collections, suited for both big and small!
Ultra Tee clothes are available for purchase on the brand's website.
"Toucan" T-Shirt: €44.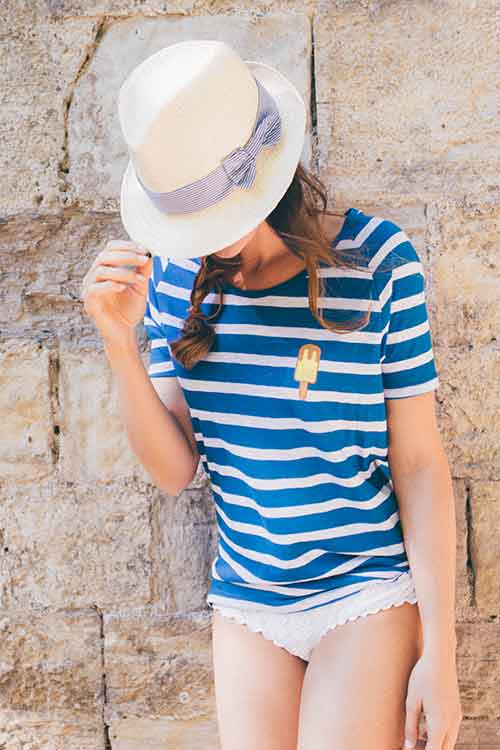 Photo credits: Photographer - Laurent le Crabe
Model - Caroline Valery
Style - Isabelle Laurie