Musée Curie, Heritage Days!
---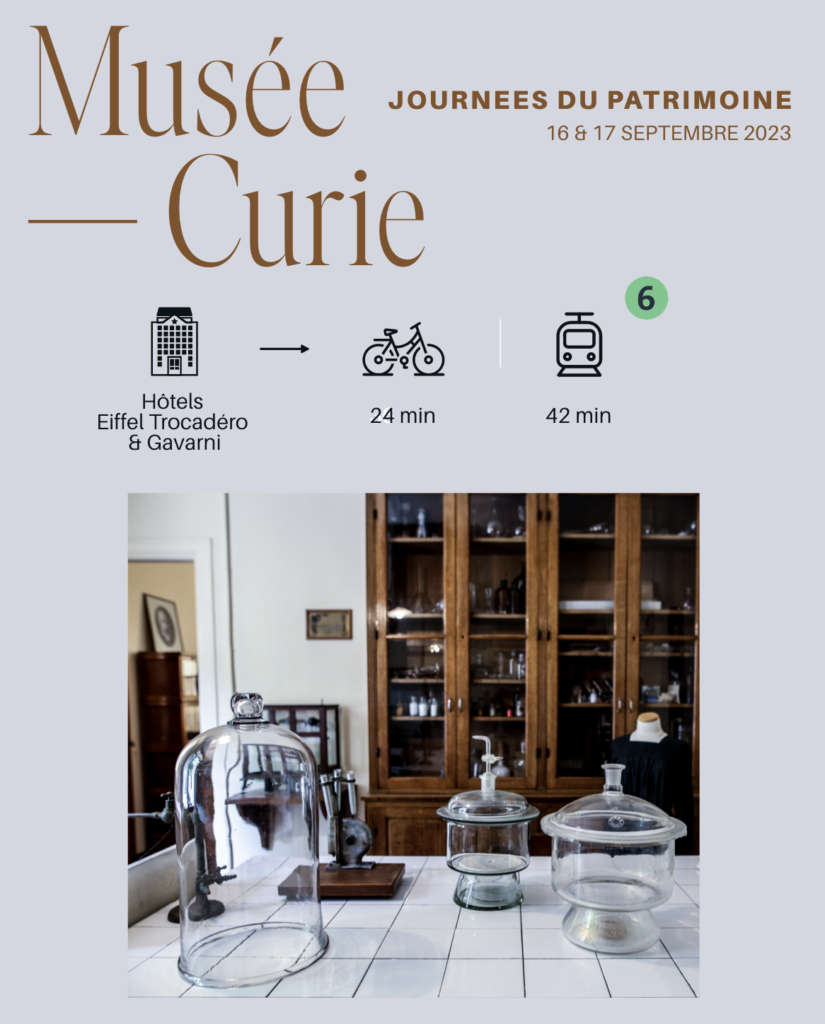 To celebrate the 2023 Heritage Days, the Musée Curie (a 20-minute bicycle ride from the hotel) is
open all weekend September 16 and 17, 2023 to let you dive into the history of the family who won
five Nobel prizes. Science and history enthusiasts, take note!