Exhibition « The World of Banksy »
---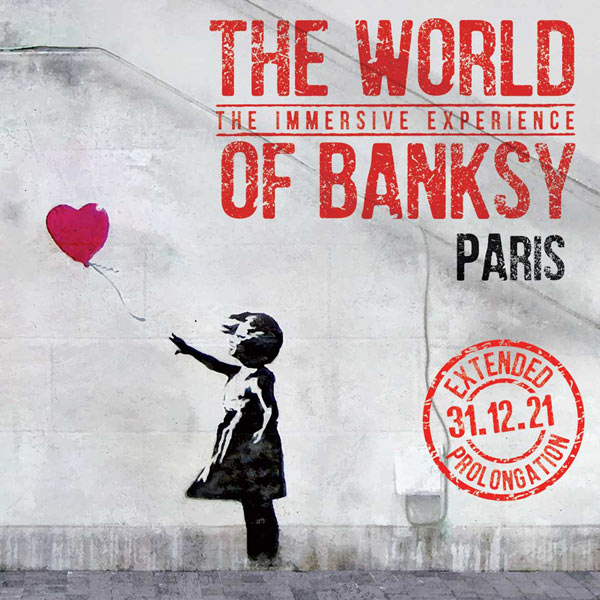 L'exposition « The World of Banksy »
Jusqu'au 31 décembre 2021
Métro M9 (20 min)
Vélo 21 min
Banksy was supposedly born in Bristol, in Great-Britain, around the year 1974. He appears to be unavoidable in the sphere of Street Art in the middle of the nineties, and his unique provocative style becomes legendary.
In 2010, a documentary,« Faites le Mur !», was dedicated to his work, to attempt to study the problematic relationship between street art and the commercial world around us.
« The World Of Banksy » will take you for a magical journey in his company, the master of the streets, who has succeeded in becoming a world famous artist.