Le Jardin Suspendu: the garden rooftop of South Paris
---
From June 14th to September 2nd, 2018, the city of Issy-les-Moulineaux will get greener thanks to Le Jardin Suspendu, a 3500 sq. m garden rooftop nestled on the city rooftops, on a car park. DJ sets, restaurants, cocktail bars, vegetable gardens and many activities await visitors. Let's take a closer look at it.
A landscaped garden in the heart of the city
Le Jardin Suspendu has 3500 sq. m of greenery in the heart of the city. It constitutes a real oxygen bubble to those who wish to enjoy a green space in South Paris. Many varieties of plants have been used to give life to this timeless place: lemon trees, olive trees, Bora flower boxes, Japanese maple, Delphinium, Penstemon, Cosmo or cactus garden, some of which are 25 years old! A vegetable farm has also been installed by Peas&Love. It contains about 20 vegetable garden plots.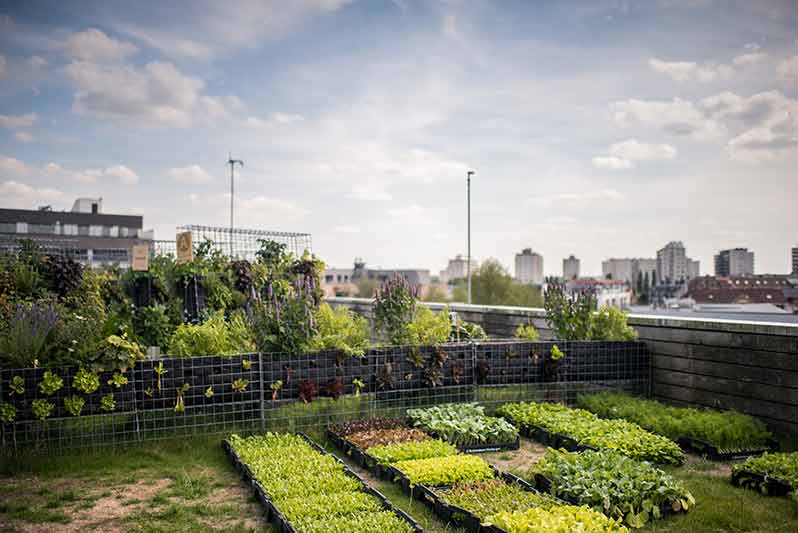 © Guillaume Czerw et Peas&Love
Le Jardin Suspendu: a rooftop dedicated to aesthetes
On-site, everything has been thought to enjoy a bucolic break in the capital. Thus, several catering areas have been created, mainly to taste the revisited Grillé kebab or the focaccias garnished with Italian products from the Atelier Fratelli. A Martini bar, a Grey Goose bar and a Piper-Heidsieck bar serve fresh and colourful cocktails. In the evening, the rooftop beats to the rhythm of a funky electro programme.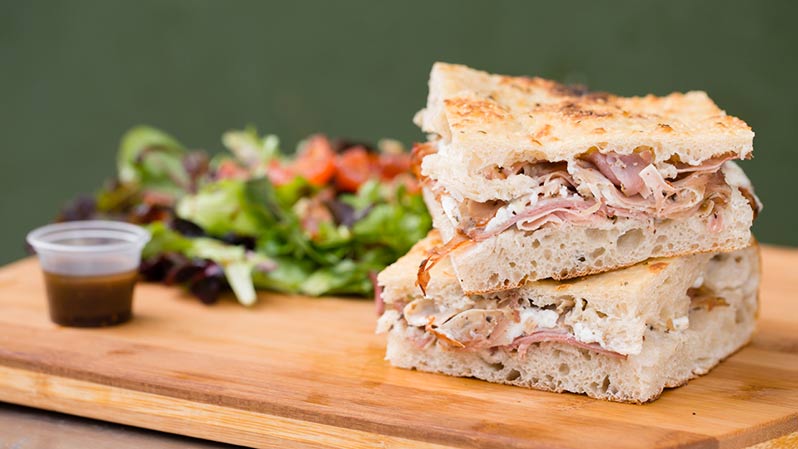 © Atelier Fratelli
The great perks: Le Jardin Suspendu organises numerous activities such as the Paris Apéro Fitness, or how to do 1 hour of fitness to enjoy an aperitif, outdoor movie screenings or a giant yoga session with the Lolë White Tour.
Le Jardin Suspendu (website only available in French), from June 14th to September 2nd, 2018.
Open from Thursday to Sunday.
Thursday: from 4p.m. to midnight.
Friday: from 4p.m. to 2a.m.
Saturday: from 11a.m. to 2a.m.
Sunday: from 11a.m. to midnight.
Focaccias Atelier Fratelli: between €9 and €11.
Kebab Grillé: between €4.50 and €15.
Le Jardin Suspendu can be privatised from Monday to Wednesday.
Le Jardin Suspendu
Entrance across the 40, rue d'Oradour-sur-Glane
92130 Issy-les-Moulineaux
France
Metro: Corentin Celton (line 12) or Porte d'Issy (T2).