HIP-HOP 360 Glory of street art
---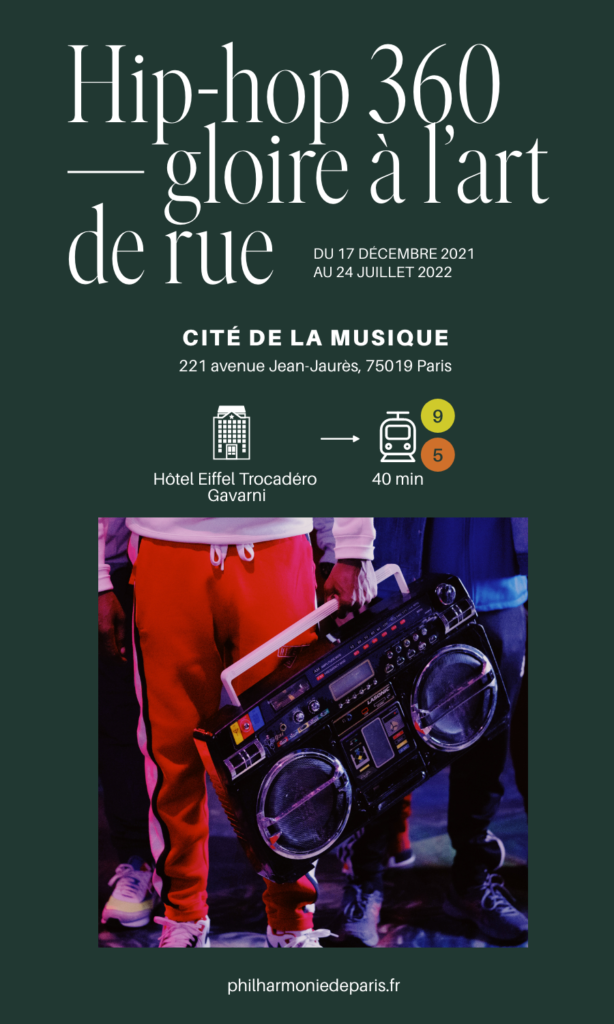 Rap, dance, graffiti, DJ, beatmaking, beatbox, fashion… Hip-Hop 360 traces forty years of
their history.
The exhibition describes how a french hip-hop identity emerged, inspired by the american
model, adapting music, techniques and narration to the french context.
Hip-Hop 360 relates the creativity of this trend constantly attentive to new shapes of creation
and distribution. At the heart of the exhibition, a circular space of 120m2 equipped with
spatialized sound -the 360- allows the visitor to be immersed amongst breakers, DJs,
beatboxers and rappers by offering a unique experience based on original performances and
recordings.