Exhibition: Portraits d'arbres remarquables illuminés
---
Since June 2nd, the Arboretum Versailles-Chèvreloup has displayed some fifteen large-format photographs by Australian artist Louise Fowler-Smith. Until November 15th, 2018, the public is invited to dream before night shots of exceptional trees from several prestigious sites in Ile-de-France. These majestic trees were captured by the photographer's lens at the Jardin des Plantes, in the Parc du Petit Trianon in Versailles, in the Jardin des Tuileries and in the Arboretum Versailles-Chèvreloup. For 20 years now, Louise Fowler-Smith has studied the symbolism of trees in all cultures and religions. She has thus discovered that they have played a role of unification and sending messages for humans. Come and marvel at these extremely beautiful pictures before heading off to discover the Château de Versailles!
Exhibition "Portraits d'arbres remarquables illuminés" ("Portraits of remarkable illuminated trees"), from June 2nd to November 15th, 2018.
Open every day except on Tuesdays, from 10a.m. to 6p.m.
Full rate: €7 / Concession: €5.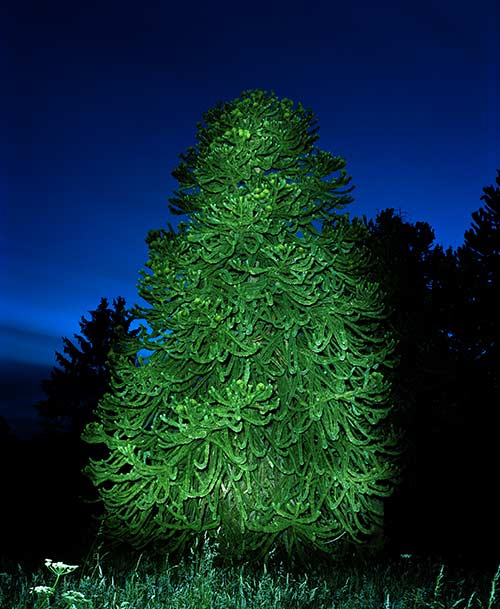 Curly Tree Arboretum Versailles-Chèvreloup
© Louise Fowler-Smith
Arboretum Versailles-Chèvreloup (website only available in French)
30, route de Versailles
78150 Rocquencourt
France
Tel: +33 (0)1 39 55 53 80
Access: from the 3 train stations of Versailles, take bus B or H to the station "Centre commercial Parly II".