Exhibition: L'Animal en monument 2
---
The École vétérinaire de Maisons-Alfort (veterinary School of Maisons-Alfort) is presenting the second edition of a free exhibition of monumental animal sculptures in its main courtyard. Until June 24th, 2018, visitors can wander around the site and admire 25 works created by 17 artists selected by a jury. Their pieces establish a relation between animal art and veterinary art. Various types of materials were used to make them. The result is astonishing, the sculptures form a magical bestiary comprised of cows, monkeys, horses or even elephants. Thus, to shape his bear, Pascal Masi used iron, steel and aluminium. The sculptor Crispin Guest's pelican was designed with resin and aluminium powder and Bernard Frigière's fishbone is made of metal. Hurry and go discover them!
Exhibition "L'Animal en monument 2", from April 28th to June 24th, 2018.
Open every day from 9a.m. to 6p.m.
Free entrance.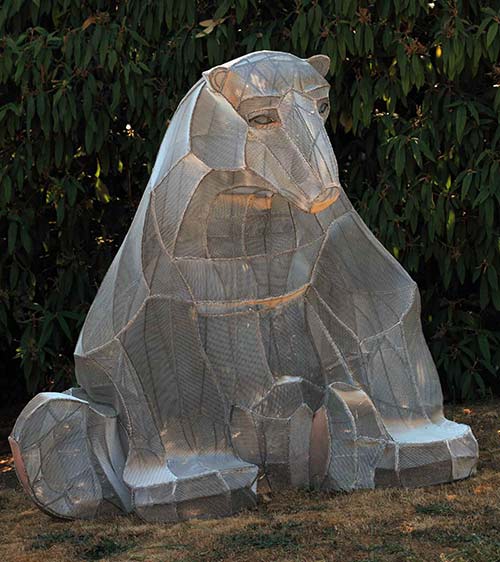 Masi's Bear © Masi
Ecole nationale vétérinaire d'Alfort (website only available in French)
7, avenue du Général de Gaulle
94700 Maisons-Alfort
France
Metro: Ecole vétérinaire de Maisons-Alfort (line 8).