Evian launches a new more ecological packaging
---
Bad for the environment, difficult and hard to open, plastic packaging are often denigrated by consumers. Some brands try to innovate on packaging as Evian (Danone group), which since last March 10th shows a more ecological and eco-aware image with its eco-conscious pack of water without plastic film packaging.
A green innovation
Evian created micro-adhesive points gathering the bottles together which form a pack and replace the traditional plastic packaging. This is with the help of KHS, global leader in packaging innovation set up in Germany that the brand thought up this new concept. This is not the first time Evian innovates in the respect for the environment. In 2015, "la goutte d'Evian", a 100% recyclable bottle without stopper or label proved to be a resounding success to the consumers. The global leader of natural mineral waters also wishes to achieve ambitious aims from now to 2020, as reduce its carbon footprint and its greenhouse gas emissions.
This great initiative proves that it is possible to work for environment.
Discover the new Evian pack of water (in French).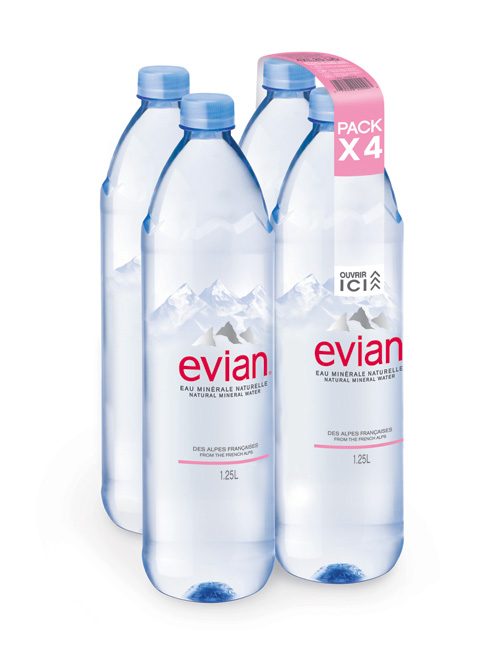 ©evian