Circular economy – Ban on the unsold non-food goods
---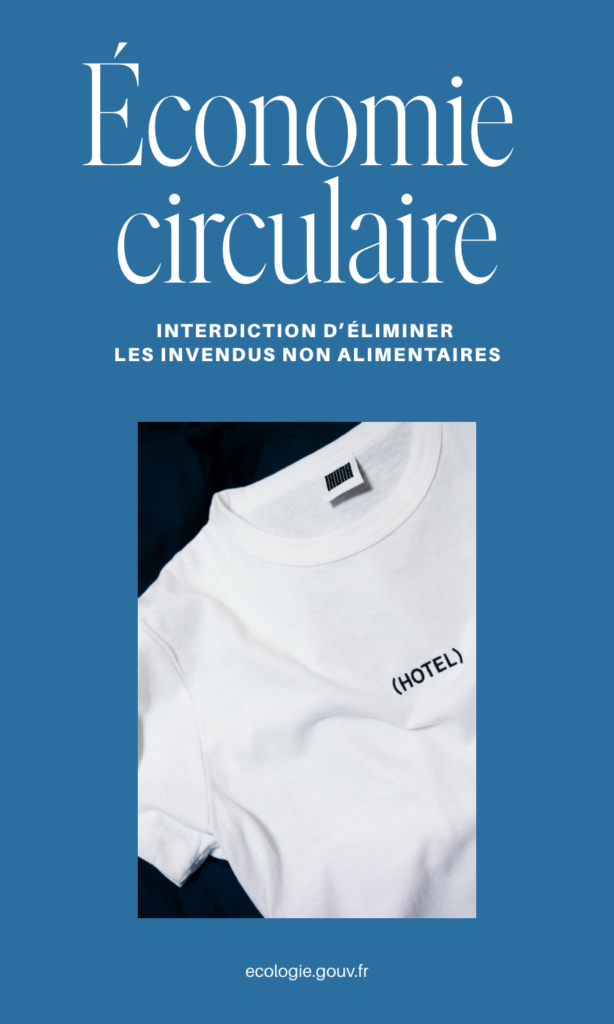 Another step towards the fight against waste.
From January the 1st 2022, unsold goods should not be destroyed any longer, according to section 45 of the « No-waste and circular economy law ». Clothes, hygienic products, household appliances… These unsold goods were, so far, incinerated - thus producing 20 times more greenhouse gas emissions - and should, from now on, be given or recycled.
« The goal, for year 2022, is to re-use or recycle unsold non-food goods », announces the Ministry of Ecological Transition, enhancing the encouragement to donate in favor of associations working to fight against precariousness and of institutions dealing with social and solidarity economy.