DARIUS
---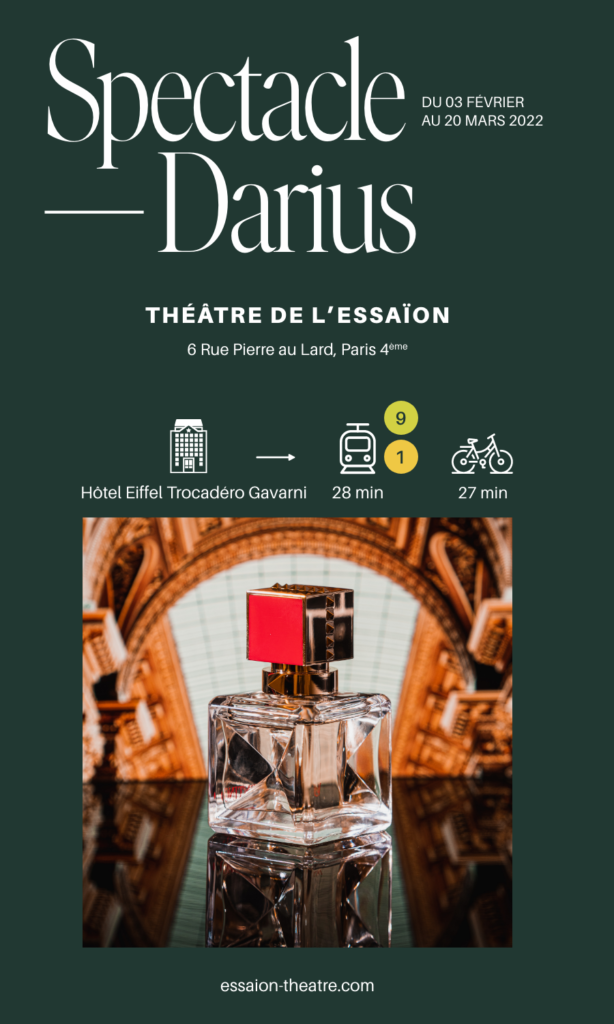 An unexpected encounter between an exceptional mother and a great perfumer. A challenge which will change the course of their lives forever.
Claire hires Paul, famous perfume creator, for an almost impossible mission: allow her son Darius, immobilised, to travel afar thanks to a frail and yet strong element, perfume.
Both comedians carry us away in a luminous bewitching and olfactive adventure, with sensuality and humour.