Organic cupcakes: Chloe S
---
We all know gluttony is a bad thing, except if it's helping us to stay in shape and in good health! Thanks to a wonderful pastry cook, who initially studied to become a computer graphic artist and photographer, our body and our taste buds are very grateful!
Chloe Saada's cupcakes are prepared exclusively with natural ingredients, with no conservatives or colouring agents, with organic products. Because she had to follow a strict diet since her early childhood because she's diabectic, Chloe S created sugarless cakes! Sugar is replaced by organic agave syrup, without danger for people suffering from that illness.
In the end, we fall for a sweet or salty cupcake like the Kiss, which unlike his name suggest is made with Roquefort! Or the Scarlett, made with chocolate and chocolate and nuts paste, and the Madonna, made with lemon, caramel and salty butter.
Those funny names give us an appetite.
Open from Wednesday to Sunday, from 10:30am to 7pm.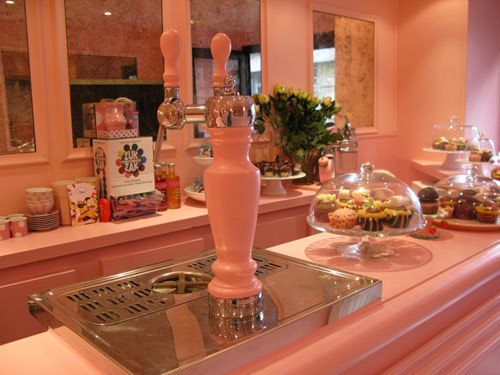 Chloe S.
40, rue Pigalle
75009 Paris
France
T. : +33.(0)6.66.51.80.84
contact@cakechloes.com
Blog Chloe S.