Race La Parisienne: New York City colours for the 2018 edition!
---
For its 22nd edition, the famous running race for women La Parisienne is wearing the colours of New York City. Largest race dedicated to women in Europe, La Parisienne is once again offering a 7-kilometre course in the heart of the French capital. The candidates will leave the pont d'Iéna and arrive at the foot of the Eiffel Tower! From Champ de Mars to the banks of the Seine, up to Place de la Concorde, they will have the chance to run through an exceptional architectural landscape.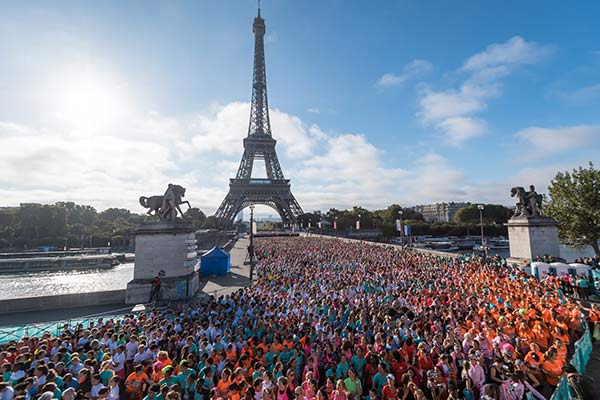 © La Parisienne 2017 / V. Krieger
The Village La Parisienne: activities for everybody
This year again, participants will be able to enjoy many activities in the Village La Parisienne, located near the Champ de Mars. About fifty stands are waiting for the joggers to win trips, play games, participate in workshops, go shopping and even... get a massage! La Parisienne Village also offers dance and fitness classes, fashion shows and food trucks to fully experience these three days dedicated to well-being, sport and women. See you next September 7th!
Race "La Parisienne" (website only available in French), from 7th to 9th September, 2018.
The village is open from Friday to Saturday, from 10a.m. to 8p.m., and on Sunday, from 8a.m. to 3p.m.
First departure at 9:45a.m., the 9th September, 2018.
Registration: €50 (from August 16th, 2018).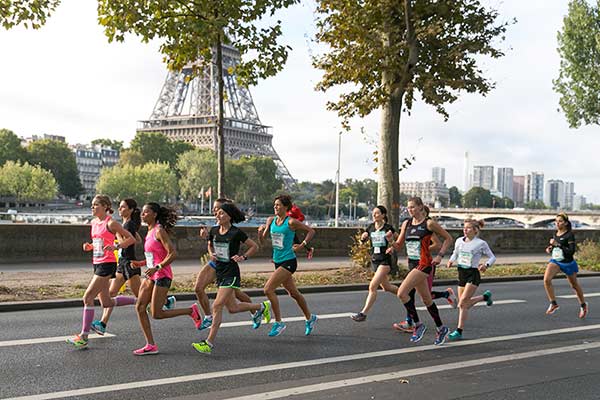 © La Parisienne 2017 / Gérard Sanz
Champ de Mars
Plateau Joffre côté École Militaire
75007 Paris
Metro: École Militaire (line 8).