The Festival d'Automne is back for its 45th edition
---
From September 7th to next December 31st, the Festival d'Automne is back for its 45th edition. Between music, theatre, dance, opera or cinema, it's a rich program which awaits you.
Meeting the arts
It's in 1972 that everything started when Michel Guy—former Minister of State for Culture for two years under Valéry Giscard d'Estaing's government—founded the festival. According to him, '[…] Creation only makes sense when nourishing with exchanges, mixings, confrontations […]'. Multidisciplinary, this event mixes dance, cinema, visual arts or opera through different international scenes. Similarly, it goes into partnership with various cultural places of the capital and of the Ile-de-France in order to host the shows. Thus, let's meet in the 16th arrondissement—just nearby the Green Hotels Paris—the Eiffel Trocadéro and the Gavarni—at the Palais de Tokyo to discover Tino Sehgal's new living work. Since the early 2000's, he has been changing the codes of visual arts. This new creation is an extension to 'Ann Lee' which he presented in 2013 during a carte blanche given to Philippe Parreno—about a little girl. Ann Lee is none other than the incarnation of the manga character of the same name.
Festival d'Automne, from September 7th to December, 31st, 2016.
'Création' of Tino Sehgal: from October 12th to December 18th, 2016.
Open every day from noon to 8pm.
Closed on Tuesdays.
Full rate: €15 / Festival suscriber: €12.
Free under 18.
For more information and reserving: +33 (0)1 53 45 17 17.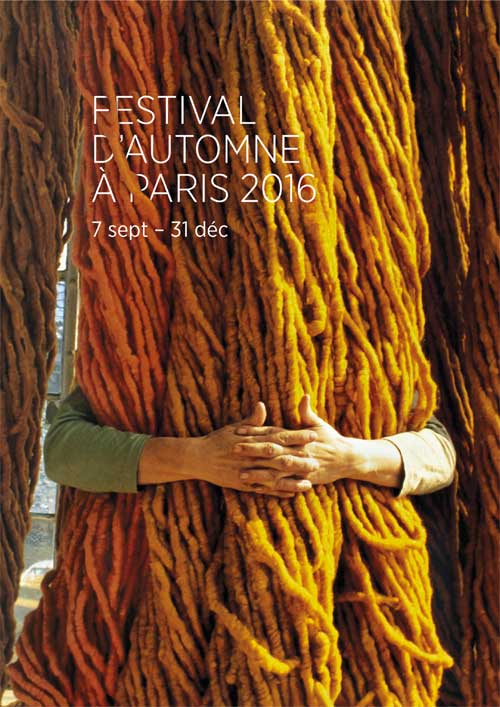 Sheila Hicks, Paris s'éveille, Ivry-sur-Seine, 1990.
Detail of the installation, wool, 165.35"x110.24". Courtesy of the artist © Cristobal Zañartu
Palais de Tokyo
13, avenue du Président Wilson
75116 Paris
France
Tel.: +33 (0)1 81 97 35 88
Metro: Iéna or Alma-Marceau (line 9)