3 eco-friendly boxes to be adopted for Christmas
---
This year, the presents under the Christmas tree will be green or will not be! To spoil your relatives at Christmas, think about green version gifts. Three eco-friendly boxes came to our attention at the Green Hotels Paris, the Eiffel Trocadéro and the Gavarni: La Box à Planter, Ma French box and Belle au naturel.
1/ La Box à Planter
Your friends always wanted to work a small plot of land? La Box à Planter is made for them! According to the chosen subscription, the person receives a selection of vegetable seeds, of medicinal plants to make homemade infusions, of ancient vegetable, of herbs or of organic French origin edible flowers. A booklet giving gardening advices and recipe ideas is also supplied. La Box à Planter is adapted to beginners, who want to learn how to garden while having fun.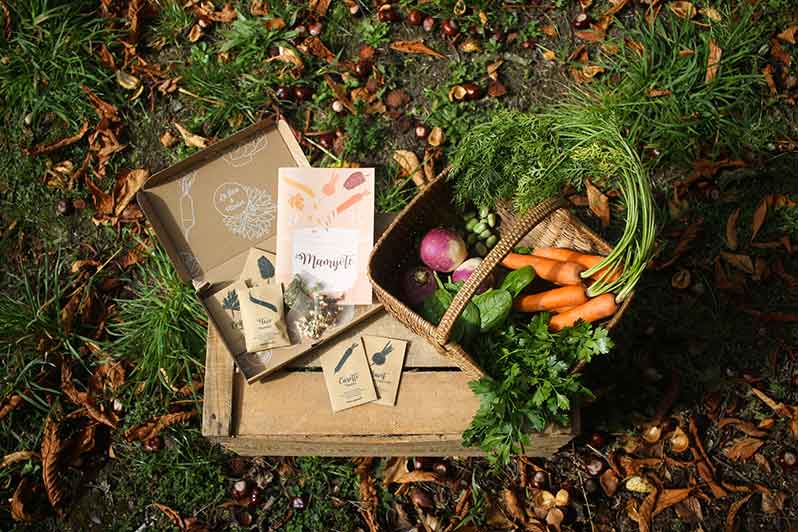 © La Box à Planter
Box "saisonnier" ("seasonal"): €15,90€ / Box "2 saisons" ("2 seasons"): €32 / Box "1 an" ("1 year"): €59.
The boxes are sold online on La Box à Planter (website in French).
2/ Ma French Box
Created by Sindy Peuziat, Ma French Box gives every month the possibility to discover organic and Made in France products. Every box contains 5 to 6 products, including one surprise that highlights a specialty of a French region. Each one is organic or natural, made in France and not tested on animals. On the programme: jewels, fashion accessories, sweets, cosmetics and everyday objects.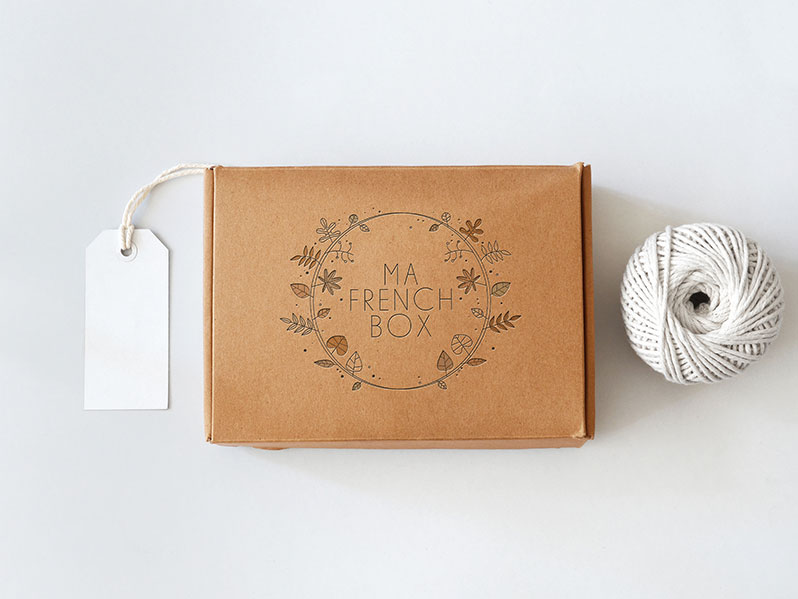 © Sindy Peuziat
Box "Femme" 12 months: €33,90 / Box "Petit budget femme": from €26,90 per months.
The boxes are sold online on Ma French Box (website in French).
3/ Belle au naturel
Belle au naturel is a 100% organic box dedicated to beauty and wellness. It works in partnership with the greatest natural, ethical or organic cosmetics brands. Among them, we can mention Abellie, Famille Mary, Florame, Guérande, or even Ladrôme Laboratoire. Brands that we talk about on the blog, just few months ago.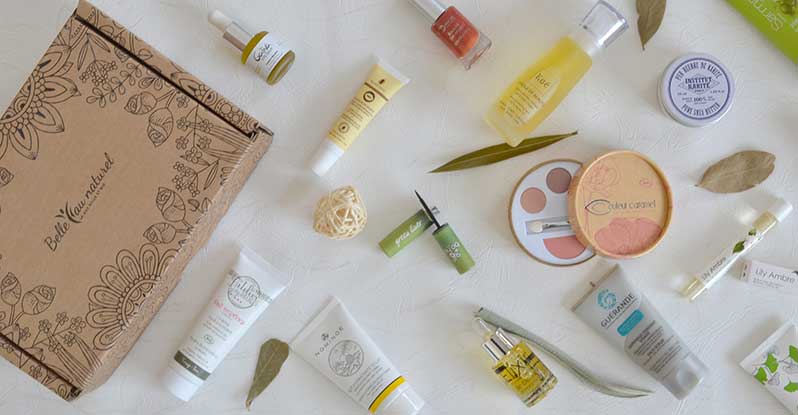 © Belle au naturel
Subscription 12 months: €29,90 / Monthly subscription: €34,90.
The boxes are sold online on Belle au naturel (website in French).