Chic des Plantes !: organic infusions for the winter
---
Behind the brand Chic des Plantes ! hide 100 % organic Ecocert certified infusions made in France. Great to face the winter and its cold temperature, those organic herbal teas are tasty to perfection. To discover the brand, start with the "Chic Winter" box which contains 4 different recipes: "Blanche by Fulsap" with banana, almond, chestnut and coconut, "Récolte d'Hiver" with badiam, liquorice and cardamon, "Péché Mignon" with cacao, carob, marshmallow and vanilla, or "Fantasma" with blueberry, cardamom, lemon, ginger, bay, passiflora, juniper berry and pink berry. What's more, the French brand has conceived organic broths which can be tasted infused or used when cooking fish or rice. Therefore, the tea bag "L'enraciné", made up of beet, carrot, curcuma, coarse pepper, tomato, angelic and mace, will bring a sweet flavour in your kitchen.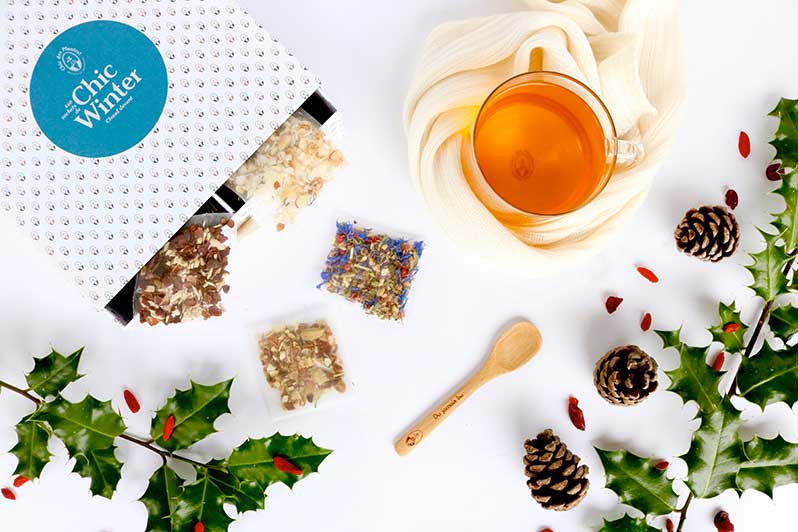 © Chic des Plantes !
Little extra: the pack of 6 engraved wooden spoons with funny writings such as "Du jamais bu" ("Never drunk before"), "D'amour et d'eau chaude" ("All you need is hot water"), and "L'eau à la bouche" ("The mouth water") for gifts for others or for yourself to master the tasting rules!

"Chic Winter" box: €34 / Pouch of 3x8 broths: €24 / Pack of 6 spoons: €12.
The products are sold online, on the website Chicdesplantes.fr or in the Good Organic Only shop.

© Chic des Plantes !
Good Organic Only
41, avenue Kléber
75016 Paris
France
Tel.: +33 (0)1 42 25 57 17
Metro: Kléber or Boissière (line 6).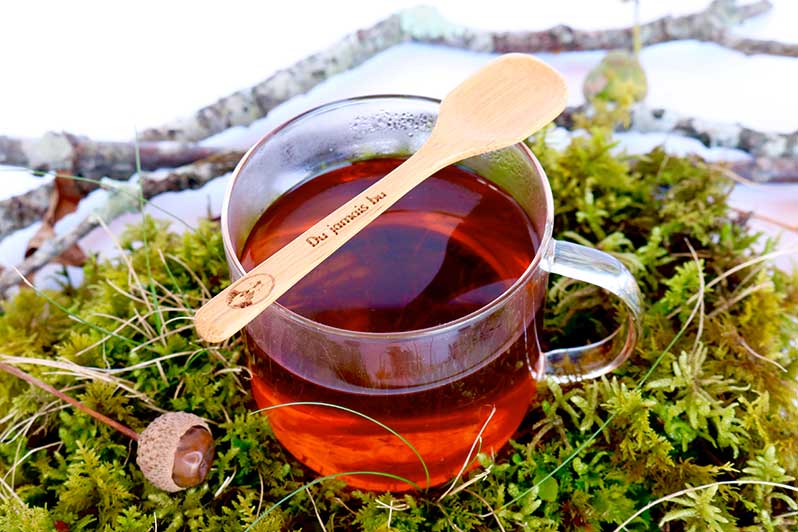 © Chic des Plantes !