9th edition of the Grand Feu of the Domaine National de Saint-Cloud
---
Biggest firework of Europe, the Grand Feu of the Domaine National de Saint-Cloud is back for its new edition, Saturday September 9th, 2017. During an hour and a half, the spectators will be invited to spend for the first part of the show, one day at the Sun King's Court, to live in music the different steps of a royal day. In the second part of the event, 30 contemporary scenes will be presented on modern music like "Smoke the Water" by Deep Purple or on the original tape of the movie "Titanic" by James Cameron. The grand finale will be "dry" it means without music and multi-coloured. It promises colour blasts during more than 7 minutes! In 9 years, this huge pyrotechnical show has already gathered more than 230,000 spectators and has become the inescapable event of the inhabitants of Île-de-France's return.
The Grand Feu (wesbite in French), September 9th, 2017 from 9.p.m. to 11.p.m.
Rates: From €32 to €89.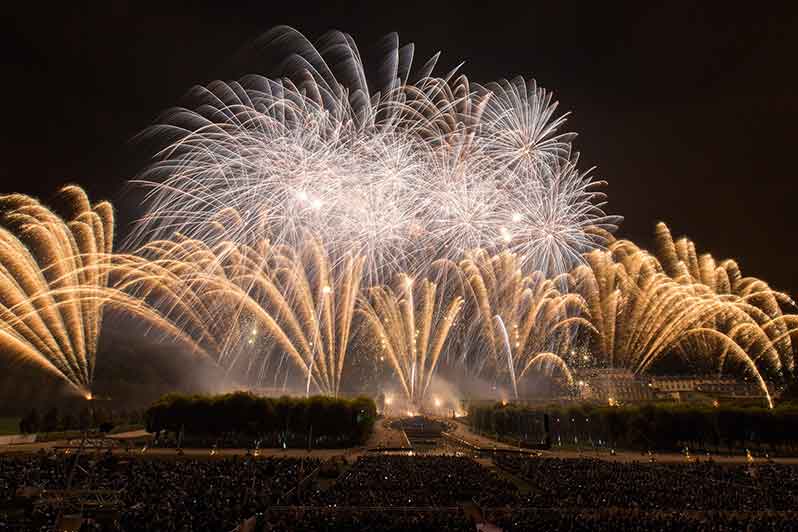 © Grand Feu – Domaine National de Saint-Cloud
© Nicolas Chavance
Domaine National de Saint-Cloud
92210 Saint-Cloud
France
Metro: Pont de Sèvres (line 9) or Boulogne Pont de Saint-Cloud (line 10)