Salon de l'Agriculture: a rich and modern 55th edition
---
Every year, the Salon International de l'Agriculture (International Agriculture Fair) (SIA) is held at the Parc des expositions of Porte de Versailles. The theme of this 55th edition is "Agriculture, a collective adventure", from February 24th to March 4th, 2018.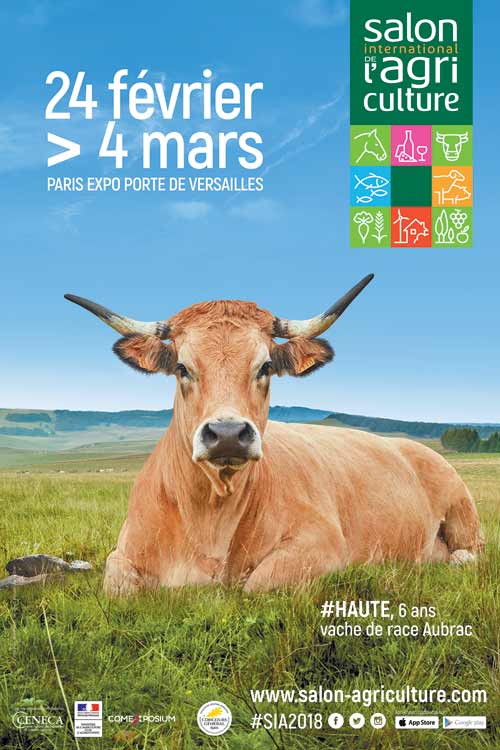 SIA 2018 poster © SIA2018 - P. Parchet
The excellence of the French agriculture
For this new edition, several meetings and conferences with hundreds of agricultural professionals are planned, but that's not all! This 55th edition is built around 4 axes, 4 universes such as the Livestock production and sectors, where several French animal races are gathered (cows, bulls, horses, donkeys, sheep, goats etc.) to participate in the famous General Agricultural Competition. It rewards the best actors of the French agriculture, in the dairy, wine-making and livestock industries. You may also discover the Products from regions across France and its overseas territories and from the rest of the world, such as charcuterie (cold cuts), ciders, jams, foie gras, or even olive oils.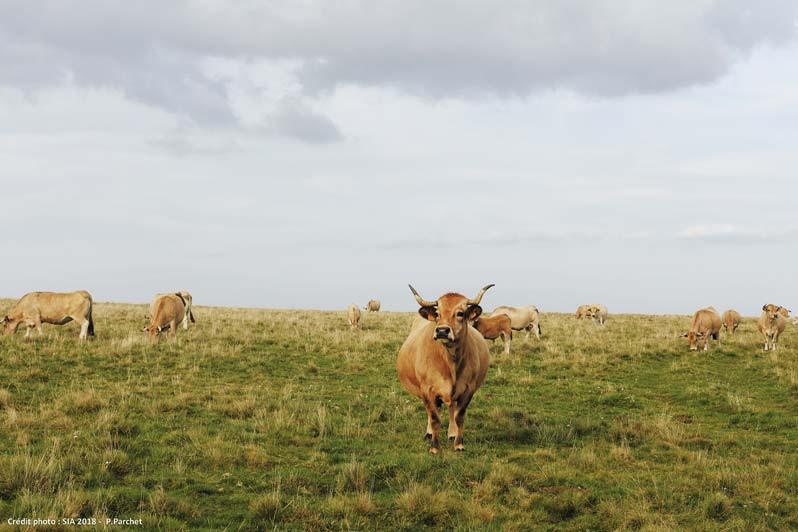 Aubrac grazing © SIA2018 - P. Parchet
The Salon de l'Agriculture gets up to date
The SIA also focuses on the crop and plant sectors, Gardening and Vegetable gardens, with The Plant Odyssey which offers a 360° immersion in the harvest of corn and wheat, thanks to virtual reality headsets. Lastly, the fair also wished to introduce the Agricultural services and professions, to explain the future challenges of the sector, particularly the reconversion to organic farming. Created in 2016, the AGRI'4.0 area is one of the flagship meeting spots of the fair. This year, it's hosting the "The Digital Farm", an association of more than 20 start-ups which work to promote digital innovations to allow French farmers to increase their performances and to better adapt to the new technologies.
Salon de l'Agriculture, from February 24th to March 4th, 2018.
Open every day from 9a.m. to 7p.m.
Full rate : €14 / Concessions (students, children from 6 to 12) : €7 / Free for those under 6.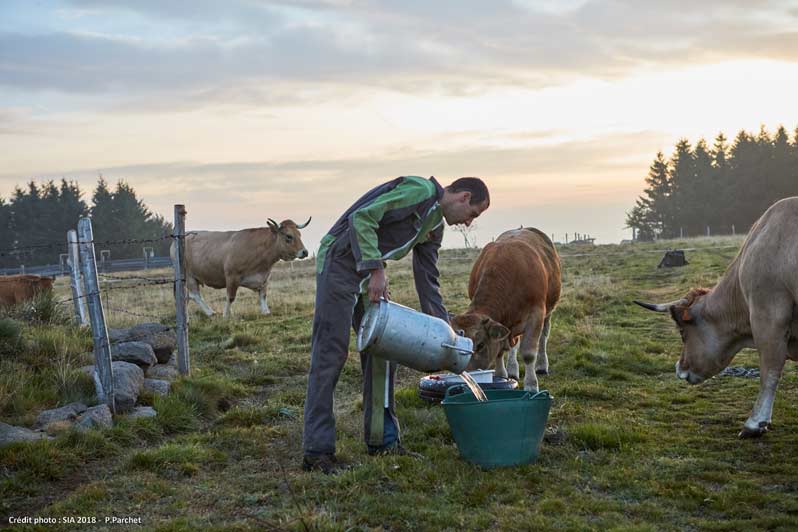 Farm of Thibaut Dijols © SIA2018 - P. Parchet
Parc des Expositions de Paris / Porte de Versailles
1, place de la Porte de Versailles
75015 Paris
France
Metro : Porte de Versailles (lines 12, T2 and T3a) or Balard (line 8).