Substance: the new gastronomic restaurant opens its doors in October!
---
It is in the heart of the Chaillot area, a stone's throw from the Green Hotels Paris, the Eiffel Trocadéro and the Gavarni, that the Substance restaurant will open its doors next October. This new gastronomic address, nestled in the 16th arrondissement, offers an original seasonal cuisine based on exceptional products, combined with a remarkable wine list. Founded by Stéphane Manigold, this table brings together the talents of chef Matthias Marc, former sous-chef at Racines des Prés (website only available in French), trained by starred chefs, and restaurant manager Anthony Pedrosa, who has worked in renowned establishments. The decor, designed by Michel Amar, architect and designer of the Cargo Rouge agency, combines wood and rough stone to portray nature and create a chic and welcoming atmosphere. The place will delight all your senses! See you on October 15th to discover it.
Open from Monday to Friday, from noon to 2p.m. and from 7.30p.m. to 10.30p.m.
Saturdays only for dinner, from 7.30p.m. to 10.30p.m.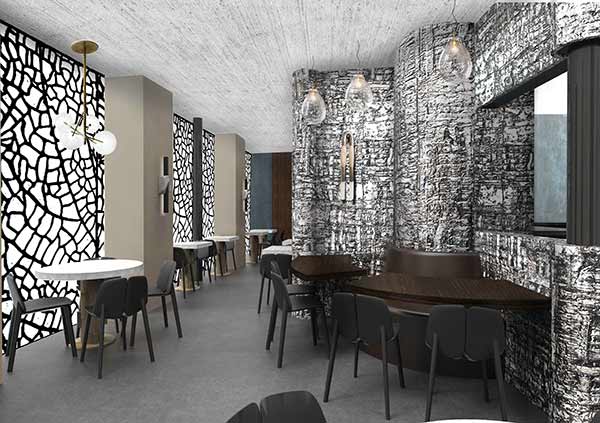 © DR
Restaurant Substance (website only available in French)
18, rue de Chaillot
75016 Paris
France
Tel: +33 (0)1 45 51 22 40
Metro: Alma Marceau (line 9).