Less and less polluting airliners
---
Overcrowded airports, cluttered sky, polluted air... the consequences of growth in air traffic on the environment are substantial and dreadful. With 705 million tones of CO2 released in the atmosphere every year, the 21,720 airliners currently in service represent 2% of the human production of CO2 and 12% of the pollution produced by transportation. However, the new generation of airliners forecasts a decrease of that trend, as well as quite spectacular improvements, through the use of light composite materials, new jet engines as well as a new aerodynamism. The 2011 Boeing 787 Dreamliner and Airbus A350, put in operation at the beginning of 2015, are thus particularly "eco-friendly", as they allow a reduction of this consuming by 20% to 30%.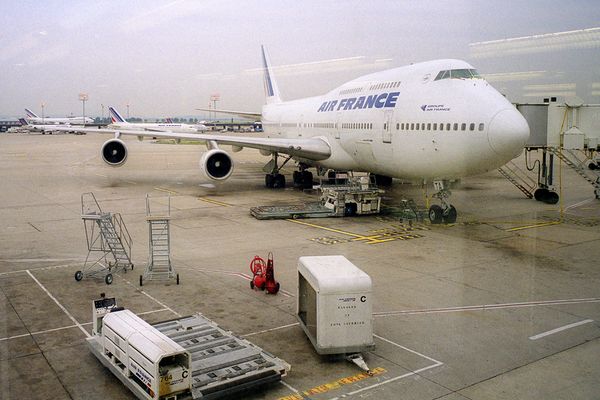 Paris Charles de Gaulle Airport © Paris Tourist Office - Photographer: Amélie Dupont
Promising short and long-term goals
To improve the energy efficiency of airliners manually until 2020 and reduce by 50% CO2 emissions by 2050 are the main short and long-term goals set by the Air Transport Action Group (ATAG). To meet those requirements, aviation will have to massively resort to biofuel, as well as modernize its Air Traffic Management system (ATM) on both sides of the Atlantic Ocean. Satellite ATM, for instance, would enable a drop by 8% to 10% of fuel and polluting emission consumption in record time. Solutions that would, eventually, render this mean of transport cleaner.