Wattway: Colas invents the solar road!
---
The merger of Colas, one of the transport infrastructures worldwide leader and National Solar Energy Institute (INES) leaded to the conception of the first photovoltaic road of France. This solar road called "Wattway" is a major ecological innovation, which give a new role to the road: produce locally renewable energy thanks to solar slabs. These slabs can be directly set down on the roadway, on highways, car parks and even bicycle paths without the road needs to be rebuild or review. This revolutionary flooring holds the vehicles' weight up, and guarantees its traffic and safety. These unusual slabs are extremely thin; however, they were designed to support the flooring thermal expansions. Even if one of them breaks down, the others keep working.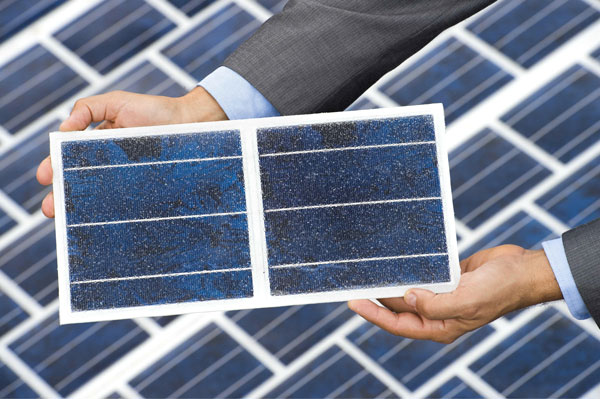 © COLAS - Joachim Bertrand
On the way to "smart city"
Since 2005, engineer Jean-Luc Gautier, director of the expertise Center of Cola's Campus for Science and Techniques, works on this innovation working forms. He had the mind to this technology by noticing that "the road spend 90% of its time to look at the sky, and is exposed to the radiations sunshine. This is a perfect surface to develop energetics applications." In this way, to feed a 5 000 inhabitants town, only 1 000 roadways meter will be enough. Wattway will also recharge the stationed hybrid vehicles by induction, and will provide electricity to the traffic lights and variable message signs. The commercialisation of these new generation slabs is already launched, destined for the moment for local authorities and companies. This green energy proves that, little by little, we are heading for a real "smart city".
Learn more about Wattway, the Colas's solar road.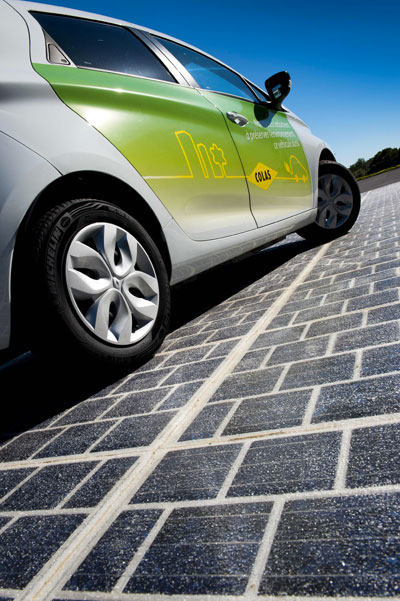 © COLAS - Joachim Bertrand