Vegan Folie's: the responsible greed
---
Open since 2011, Vegan Folie's is a real temple of organic and Anglo-Saxon sweetmeats. First organic and 100% green shop in France, it's by combining local and fair that this cake shop knew how to conquer many followers.
A committed and gourmet address
Red Astaire cupcake with red berries and vanilla, Booja ice creams made from cashew milk and agave syrup or ultra-fresh sandwiches with smoked tofu are as many dishes prepared with local flour and without cow's milk, to eat in or take away. Besides, with the L214 association and in partnership with the Town Hall of the 2nd arrondissement of Paris, the shop suggests conferences and documentary screenings, for example on vegetarianism, once a month. An interesting way to know more about veganism, movement which promotes the total exclusion of all the products coming from animal exploitation (milk, eggs, leather, etc.) and in which this address is committed.
Open from Tuesday to Sunday, from 11am to 7pm.
Sandwich: €4.95 / Cupcake: €4.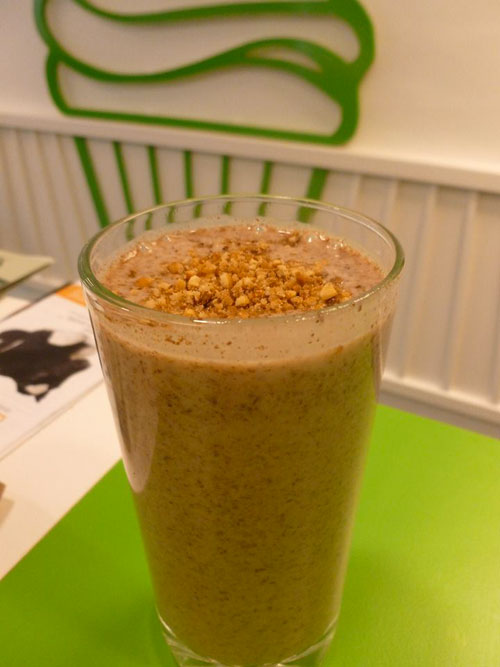 © Vegan Folie's
Vegan Folie's (in French)
53, rue Mouffetard
75003 Paris
France
Tel.: +33 (0)1 43 37 21 89.
Metro: Place Monge (line 7).