The ViniBio and BioGourmet shows make their comeback at the Carreau du Temple
---
The ViniBio and BioGourmet shows are back at the Carreau du Temple for their second edition, from 1st to 3rd December, 2017. They offer to the visitors the opportunity to discover organic wines and products made by about a hundred of exhibitors, among them, wine growers and producers of organic food products. For the holiday season, upmarket organic, rare and festive products (raw chocolate, olive oil, caviar etc.) are also offered for sale. On the spot, the oenological workshops, and also conferences on wine tasting with Lila Carité, organic and biodynamic wine specialist and author of the Guide Carité des Vins Bios (Carité Guide of Organic Wines), are organised. The great novelty of this 2017 edition is the Vegan journey, especially created to allow the visitors to understand this new way of consuming, through different stands of both shows.
ViniBio and BioGourmet shows (website in French), from 1st to 3rd December, 2017.
Open on Friday 1st December, 2017 from 3p.m. to 10p.m., on Saturday 2nd December, 2017 from noon to 9p.m., and on Sunday, 3rd December, 2017 from noon to 7p.m.
Entry: €10.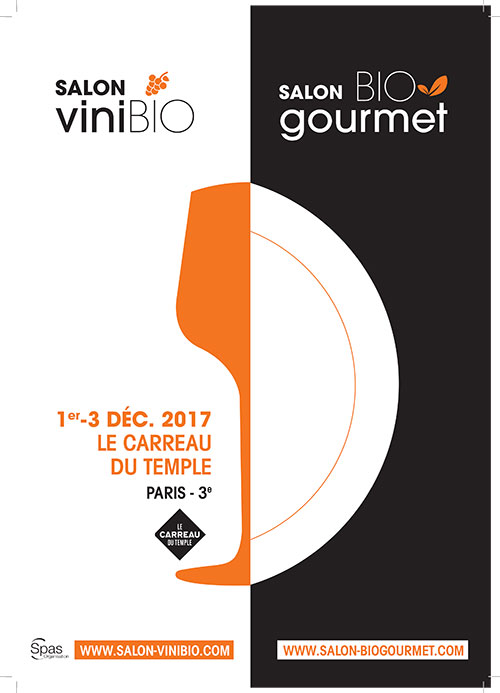 © ViniBio-BioGourmet2017
Carreau du Temple
4, rue Eugène Spuller
75003 Paris
France
Tel: +33 (0)1 83 81 93 30
Metro: Temple (line 3) or République (lines 3, 5, 8, 9 and 11).