La Plage Parisienne: tasty pause along the Seine
---
Located across from the Maison de la Radio, along the Seine, la Plage Parisienne is a restaurant popular for its stunning view over Paris. We enjoy there traditional meals, enhanced with sweet and salty pieces or world flavors, within a electro-jazz atmosphere, comfortably sitting on sofas. The atmosphere is contemporary and lounge. In summer as well as winter, you can enjoy the beautiful terrace, nestled between Grenelle and Mirabeau bridges. Crush on fillet of sea bass, seaweed butter, spinach and mushrooms, or calf liver with plum vinegar and honey and mashed potato. For dessert, let you tempted by fudge, flowing caramel salted butter.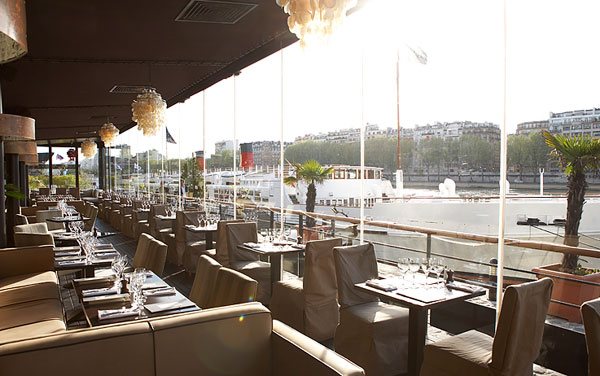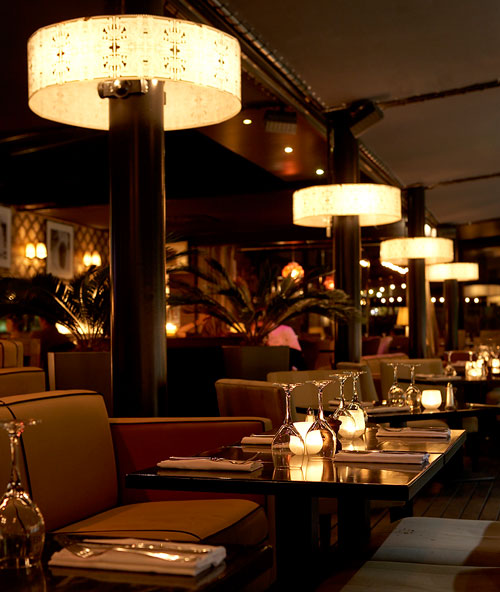 Opened everyday from midday to 2h30pm and 7h30pm to 11pm.
Closed from October to April on Saturday for lunch.
Cocktail bar opened from 6pm to 2am.
Valet parking.
Midday menus : Starter-Main course OR Main course-Dessert for 24 € / Starter-Main course-Dessert for 29 €.
La Plage Parisienne
Port de Javel Haut
75015 Paris
France
Phone : +33 (0)1 40 59 41 00
contact@laplageparisienne.fr
Metro : Javel-André Citroën (line 10) or RER C Javel.