A portable plug that runs with solar energy
---
Most of us tend to believe that being ecologist is a constraint in our daily lives. However, Japanese designers Kyohu Song and Boa Oh found a way to combine business with pleasures thanks to this solar plug.
"We tried to conceive a portable plug so that users can intuitively use it, without any particular training", say the two designers of Rank Design. Useful and above all ecological, you just have to glue the suction pad to a window. The solar panels on the plug will then capture the solar energy and the plug will immediately be functional.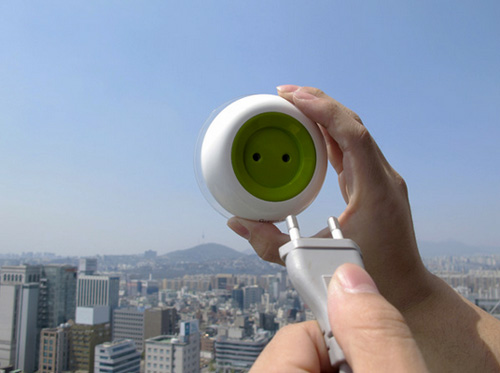 You can use it under every circumstance
This invention thus offers the possibility to charge your computer or your Smartphone in a café, a restaurant or in a train, as long as you are close to a sunny window. This obstacle can be avoided if you have to. Indeed, this plug has another advantage: it can store the solar energy it captures. With 5 to 8 hours charge, it could be capable of providing a 10 hours use. You would then just have to wait for the light to use it!
The release date of this invention has not been disclosed yet. However, you can learn more on Yanko Design's website.