Kure Bazaar glitter nail bar invites itself at the Bon Marché for Christmas
---
Last September, we introduced you the Kure Bazaar organic nail polishes. To celebrate Christmas, the brand launches a collection of 15 pop-rock glittery nail polishes, and 10 sparkling nail files. This new range is available at the glitter nail bar at the Bon Marché Rive Gauche, in the 7th district of the capital. Deep purple, midnight blue, silver, gold or red, all fancies are permitted while respecting nature thanks to an 85% natural formula. These glamorous nail varnishes are also both eco-aware and body-friendly. "4free", they don't contain any synthetic camphor, toluene, formaldehyde or dibutyl phthalates. Creator of Kure Bazaar Kartika Luyet has also conceived a range of pearly, golden or silvered nail patches, in collaboration with Alfa.K alias Gambette, an illustrator which make colourful and creative drawings on our nails. This organic nail bar has been set up on the 2nd floor of the department store, where you can do an ethical festive manicure. This is also a nice gift idea to offer or to treat yourself to celebrate the end of the year!
Nail polishes Christmas edition: €18 / Christmas nail files: €4.
Organic manicure: €30.
Take an appointment: +33 (0)6 14 13 59 08.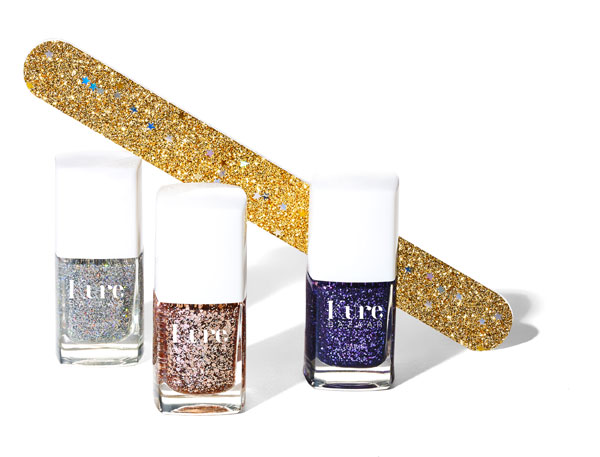 © Stéphane Martinelli
Nail Bar Ecologique Kure Bazaar / Le Bon Marché Rive Gauche
2nd floor of the store – Behind Isabel Marant
24, rue de Sèvres
75007 Paris
France
Metro: Sèvres-Babylone (lines 10 and 12).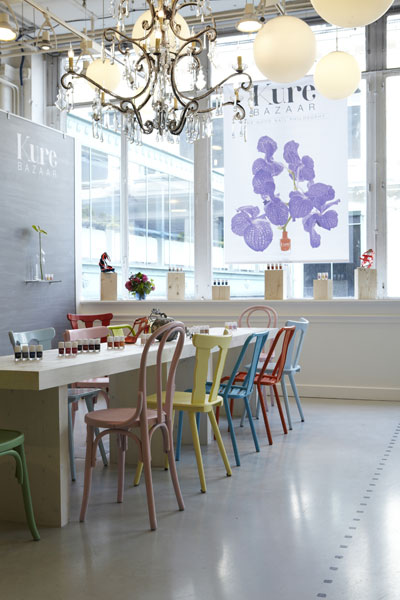 © Stéphane Martinelli