My Little Sapin: order a sustainable Christmas tree in a click!
---
Founded by a young Burgundian nurseryman, Pierre Naudet, the My Little Sapin website proposes to deliver to your home or to your office a sustainably cultivated Christmas tree, decorated or not, potted with its roots. Delivered within 24 to 48 hours, this spruce is available in two sizes (35/60cm and 60/80 cm) and in ten decoration styles. There are also ten types of pots to be adapted to all the wishes. Girly, vintage, greedy, DYI or traditional Christmas tree, there is something for everyone. Moreover, the Christmas trees of the Naudet nurseries, founded in 1876, come from an agricultural reasoned plantation, located in Burgundy, enrolled on a "Plante Bleue" certification process. It assures, inter alia, a production that calls on natural cultivation technique. After the holiday season, the Christmas tree can be replanted.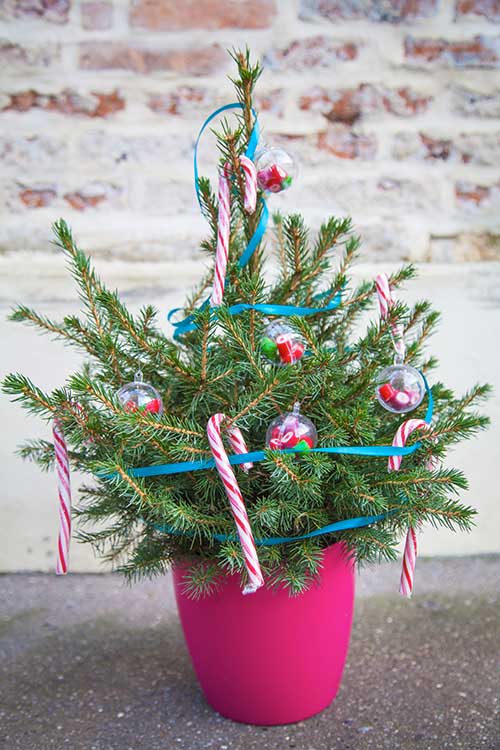 Candy tree © MyLittleSapin – Laura Déon
Mini My Little Sapin (35/60 cm)
Christmas tree + pot: €31,50.
Christmas tree + pot + decorations: €38,50.
Maxi My Little Sapin (60/80 cm)
Christmas tree + pot:  €41,50.
Christmas tree + pot + decorations: €53,50.
More information on Mylittlesapin.fr (website in French).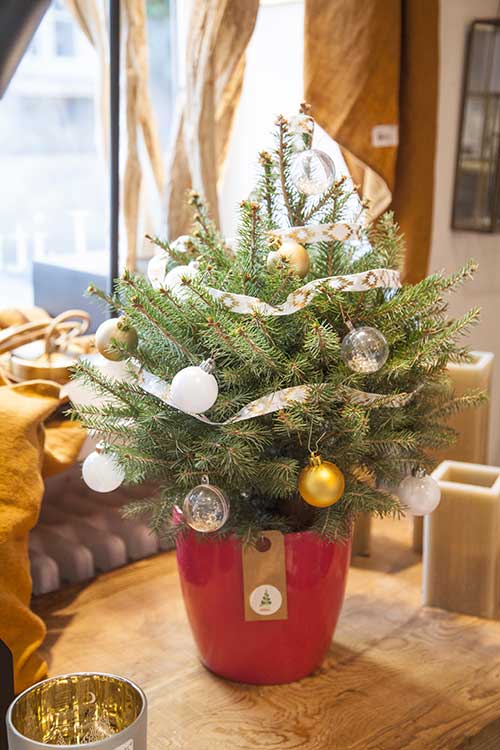 Gold and white tree © MyLittleSapin – Laura Déon