My Bio Delicious: the rue de Rivoli's organic food store
---
My Bio Delicious is a brand of 100% organic cold-pressed juices which recenlty opened an organic food store on the rue de Rivoli, in the heart of Paris. This organic grocery store offers My Bio Delicious juices, sold individually or in the form of "Happy Healthy", "Immunity" and "Tox-In Tox-Out" cures. Each one has a specific effect on the body, like detoxifying it. To achieve the latter goal, the best one is the "Red Boost" juice made with beetroot, carrot, celery, ginger and parsley. But that's not all, My Bio Delicious also sells various breakfast granola recipes, such as buckwheat, oats, honey, agave syrup, squash seeds, pecan nuts and cranberries. The shop also has a bakery area (breads, cakes), a bulk area (dried fruit) and a corner where you can enjoy a salad or a sandwich sold on the spot. Ideally located near the most beautiful museums of the capital, like the Louvre and the Musée des Arts décoratifs (Museum of Decorative Arts), this organic food store is the perfect place to find healthy snacks between two cultural visits. Go discover it!
Open every day from 8a.m. to 10p.m.
6 organic cold-pressed juices cure box My Bio Delicious: €29.90.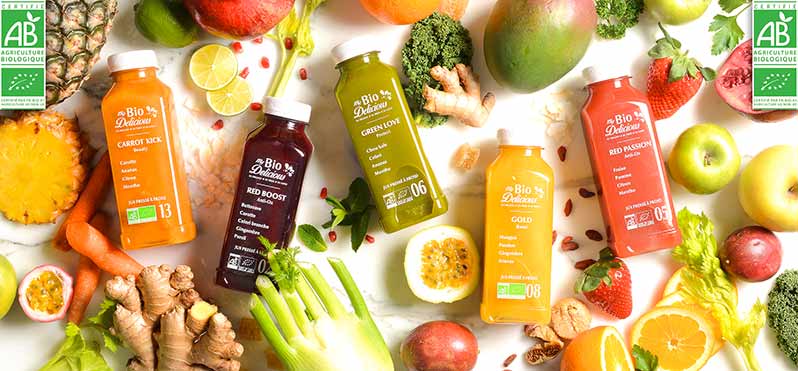 © DR
My Bio Delicious (website only available in French)
91, rue de Rivoli
75001 Paris
France
Metro: Louvre-Rivoli (line 1).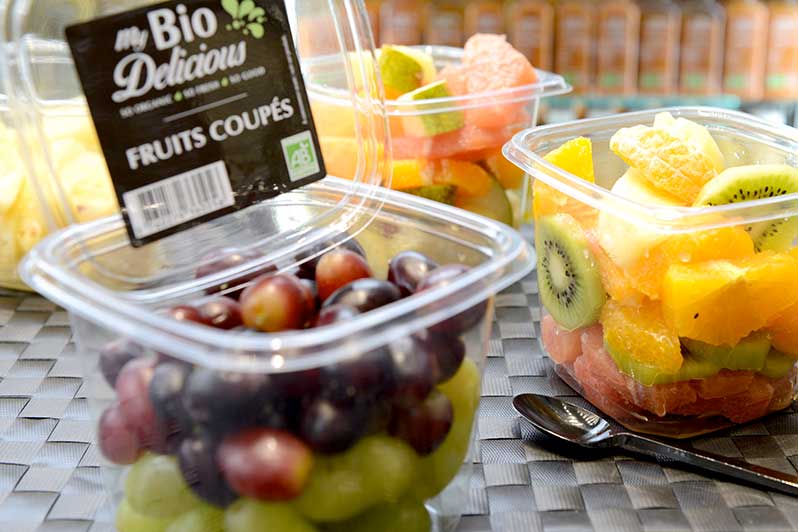 © DR