Comment s'habiller avec éthique ? A practical guide gives us tips
---
While the current trend is to buy always more clothes, a guide offers some practical tips to adopt a responsible wardrobe: "S'habiller (avec) éthique" ("Dress with ethics"), will be published by the French Editions Pyramyd on March 30th 2017.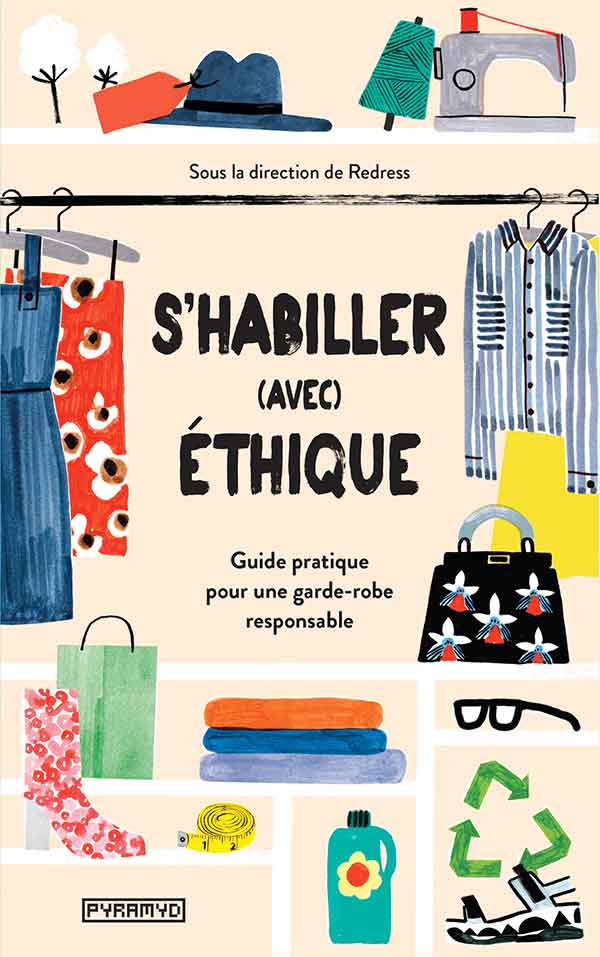 © Pyramyd éditions
Intelligent shopping
Instead of succumbing to the fast-fashion's call and to buy compulsively or for consolation, we take a look at what's in our closet! Besides, buying a lot of cheap clothes has a particularly bad impact on the environment. In fact, the textile industry is one of the most polluting. It also exhausts natural resources (3,625 litres of water are necessary to produce a pair of jeans), and pollutes the environment (pesticides and insecticides for cotton culture, etc.). To limit these damages and wear ethical clothes, it's best to prefer the quality rather than the quantity, and to try on the clothes before buying them. This guide also provides tips from fashion figures (model, fashion blogger and designer) to create a responsible wardrobe. Some good ideas are to personalize your clothes, to give them a second life, to let a dressmaker touch them up, and to exchange or give them away to your relatives. But also, when we're sorting our wardrobe, it's important to say goodbye to the clothes that don't fit us anymore and to accept our body the way it changed.
In this matter, the book help us to understand what we can possibly do and change only by adopting simple habits and easy to follow every day.
Book "S'habiller (avec) éthique. Guide pratique pour une garde-robe responsable", €19.95, Pyramyd Editions (website in French). Not yet translated.