Exhibition: Seydou Keïta
---
The Grand Palais dedicates an important retrospective to Malian photographer Seydou Keïta (1921-2001), considered as the father of African photography. The artist which came to fame in the 1990s in the West is today one of the greatest photographers of the second half of the XXth century. He is recognised for his mastery of framing but also light, for the way he shows off his subjects and for the modernity of his stagings and their inventiveness. From the end of the 1940s until 1977, date on which he retires, his works constitute an exceptional testimony of Malian society of his time's daily life. This splendid exhibition can be discovered nearby the Green Hotels Paris, the Eiffel Trocadéro and the Gavarni, down the Champs-Elysées Avenue.
"Seydou Keïta" exhibition, from March 31st to July 11th 2016.
Open on Monday, Thursday and Sunday from 10am to 8pm.
Nocturnal on Thursday, Friday and Saturday until 10pm.
Closed on Tuesday.
Full rate: €10 / Concession: €7.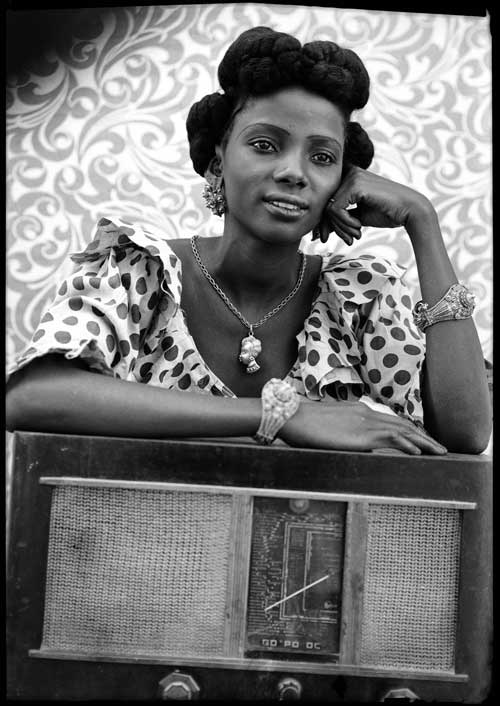 Seydou Keïta, Untitled Silver print 120 x 180 cm
Contemporary African Art Collection, Tortola
© Seydou Keïta / SKPEAC / photo courtesy CAAC – The Pigozzi Collection, Genève
Grand Palais
3 avenue du Général Eisenhower
75008 Paris
France
Tel: + 33 (0)1 44 13 17 17
Metro: Champs-Elysées-Clemenceau (lines 1 and 13) or Franklin Roosevelt (lines 1 and 9).