Exhibition: Sérénissime nature
---
Nearby the musée d'Orsay and the Invalides, the galerie Hegoa hosts the exhibition "Sérénissime nature". It presents a double selection of French photographer Gilles Molinier's shots. The first one is dedicated to "his trees", as he likes to say, and the second one highlights Lapland landscapes. All these photographs exhibit a raw, poetic nature, which is a real invitation to travel. By their sides are also unveiled sculptures of Sylvie Mangaud, named the "Forest Animals". These bronzes are highlighted in an enchanting universe and combine wonderfully with the photographer's works. Crane and flamingo with slender figures, deer, horse and other dog are here magnificently represented. This retrospective shows how nature can be enchantress, recommended by the Green Hotels Paris.
"Sérénissime nature" exhibition, from April 14th to May 21st 2016.
Open Tuesday-Saturday from 11am to 1pm and from 2pm to 7pm.
Free admission.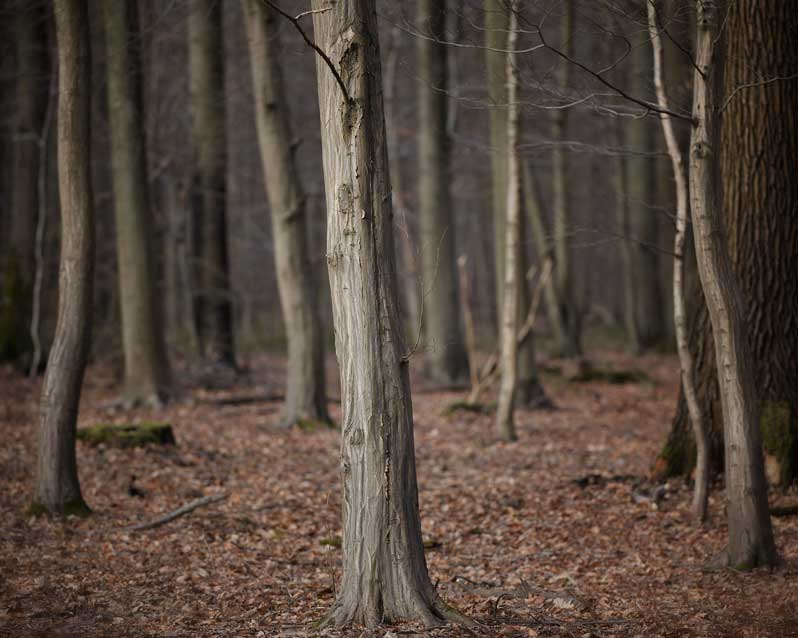 "Sous-bois" 2013
Silver photography
Numeric printing on Fine Art mat cotton paper, pigmentary inks
15 signed copies.
© Gilles Molinier/Galerie Hegoa
Galerie Hegoa (in French)
16, rue de Beaune
75007 Paris
France
Tel: +33 (0)1 42 61 11 33
Metro: Rue du Bac and Solférino (line 12).