Exhibition: Secrets dévoilés, voir l'imperceptible
---
For a little over a year, until March 2019, the railings of the Ecole de Botanique du Jardin des Plantes (Botanical School of the Garden of the Plants) present the work of scientists from the Muséum d'Histoire naturelle de Paris (the French National Museum of Natural History) on what the human eye cannot see. Through the free exhibition "Secrets dévoilés: voir l'imperceptible" ("Secrets revealed: see the imperceptible"), you are invited to discover the infinitely small and the big, to unveil the mysteries of nature and matter. To carry out this adventure, the Museum has furnished itself with state-of-the-art equipment: high-tech imaging instruments. Thanks to them, researchers were able to study and explore the biological and geological richness of the Earth, but also of the planets that surround it. As you stroll along the central avenue of the park, you will be amazed by the discovery of the Museum's collections and research behind the scenes. You will no longer see fauna and flora in the same way!
Exhibition "Secrets dévoilés: voir l'imperceptible", from March 13th, 2018, to March 31st, 2019.
Open every day from 7:30a.m. to 8p.m.
Free access.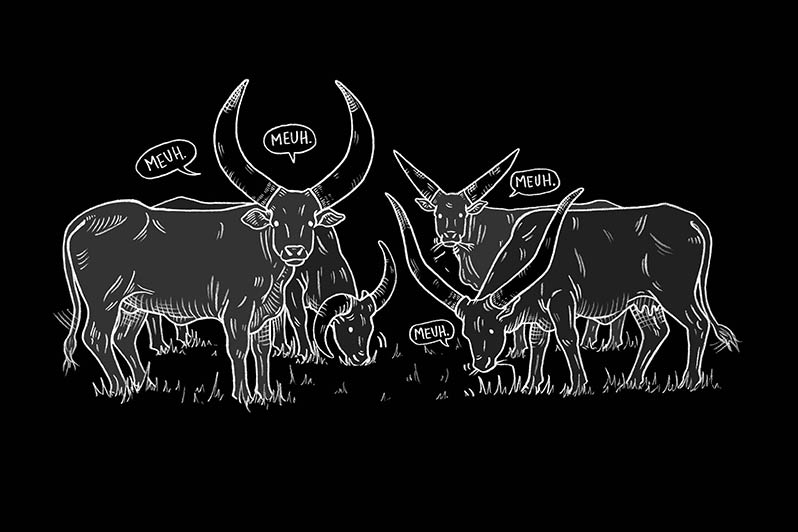 Photo exhibition MNHN 2018 - Figurine 2 © Marie Ducom
Jardin des Plantes (website only available in French)
2, rue Buffon
75005 Paris
France
Tel: +33 (0)1 40 79 56 01
Metro: Gare d'Austerlitz (lines 5, 10, and RER C).