Exhibition: Plus que de la Pub!
---
At the occasion of the 2015 edition of La Fête du Graphisme (in French), the Paris graphic art festival, the Institut Suédois (Swedish Institute) is holding an exhibition entitled "Plus que de la Pub!" ("More than advertising"), which focuses on the power of advertising in Sweden, especially in terms of social progress. With sometimes quirky campaigns, Swedish advertising and marketing agencies managed to tackle subjects such as gender equality, sexual identity or social responsibility. This retrospective gives an insight into advertising, which seems to be everywhere nowadays.
"Plus que de la Pub!" exhibition, from February 12th to May 3rd 2015.
Open Tuesday-Sunday from noon to 6pm.
Free entrance.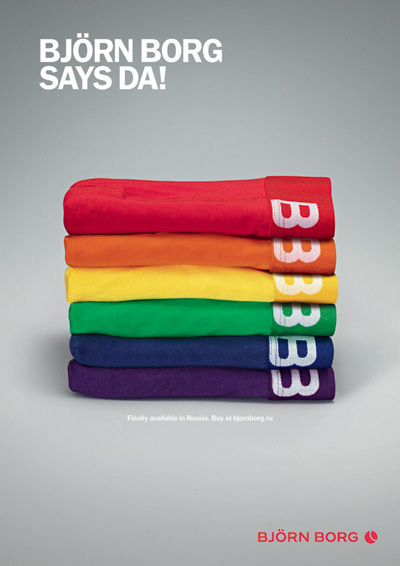 Björn Borg says da ! Björn Borg, 2013
©Garbergs
Institut Suédois (in French)
11, rue Payenne
75003 Paris
France
Tel: +33 (0)1 44 78 80 20
Metro: Saint-Paul (line 1), Chemin Vert (line 8) or Pont Marie (line 7).