Exhibition: Masculine/Masculine – The Nude Man in Art from 1800 to the Present Day
---
The Musée d'Orsay is dedicating its new exhibition to nude man in art, since 19th century to nowadays. This original retrospective assumes that male nude is unknown compared to female nude. Male nudity is presented in all fields included : painting, graphic art, photography and sculpting.
" Masculine/Masculine – The Nude Man in Art from 1800 to the Present Day "  exhibition, from September 24th 2013 to January 2nd 2014.
Opened from 9h30am to 6pm on Tuesday, Wednesday, Friday, Saturday and Sunday.
Night on Tuesday until 9h45pm.
Price : 12 €.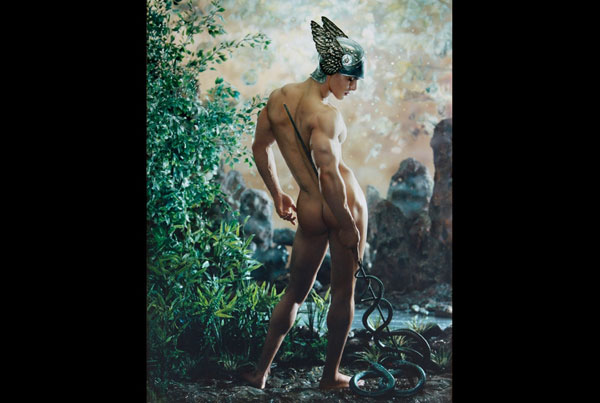 Pierre et Gilles (born respectively in 1950 and in1953) – Mercure 2001 (Enzo Junior model)
Painted photograph, unique piece– H. 117,3 ; W. 87 cm
Particular collection © Pierre et Gilles.
Courtesy Jérôme de Noirmont Gallery, Paris
Musée d'Orsay
1, rue de la Légion d'Honneur
75007 Paris
France
Phone : +33 (0)1 40 49 48 14
Metro : RER C Musée d'Orsay or Solférino (line 12).