Exhibition: Maria by Callas
---
For its first exhibition, the Seine Musicale has decided to pay tribute to the singer Maria Callas, for the 40th anniversary of her death, the September 16th, 1977. 800 m2 of personal letters, private tapes of her concerts, stage costumes and rare pictures of the interviews and the backstage of the diva's performance are revealed to the general public. 5,000 pictures complete the whole, on which we discover Callas' private moments namely next to Grace Kelly. Highlight of the retrospectives, a 360-degree room allows to listen to the singer's voice as if she was in the room. This is an opportunity to learn more about this major artist of the 20th century, that became an icon. This event can be visited a few subway stations from the Green Hotels Paris, the Eiffel Trocadéro and the Gavarni.
Exhibition "Maria by Callas", from September 16th to December 14th, 2017.
Open from Monday to Sunday from 11.a.m. to 7.p.m.
Nocturnal until 8.p.m. every concert evenings.
Closed on Monday.
Full price: €14,50 / Reduce rate: €12 or €9 / Free for those under 12.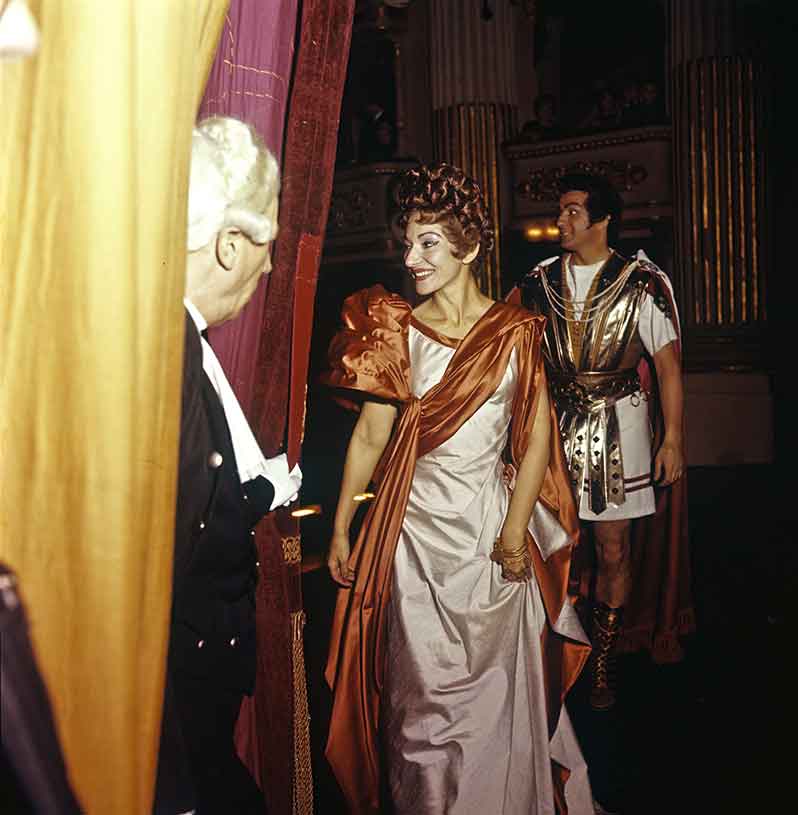 Poliuto at the Scala of Milan © Fonds-de-Dotation-Maria-Callas
La Seine Musicale (website in French)
Ile Seguin
92100 Boulogne-Billancourt
France
Tel: +33 (0)1 74 34 54 00
Metro: Pont de Sèvres (line 9).