Exhibition: Kabakov
---
For the first time, the Maillol museum opens Ilya Kabakov's Community Kitchen (La Cuisine Communautaire, in French) to the public. The artist was a major figure of nonconformist art under the USSR totalitarian system in the late 60s. The Russian artist created this "installation", mixing painting, theater and literature, in 1992 for Dina Vierny, a collector who had decided to meet anti-establishment artists in the USSR. The Community Kitchen recreates the atmosphere of this kind of places, thanks to ustensils on the walls and insults written on papers and cardboards hanging from the ceiling.
Exhibition: "Kabakov", from March 19th to July 20th 2014.
Open every day from 10:30am to 7pm.
Late opening on Friday until 9:30pm.
Full rate: 13 €.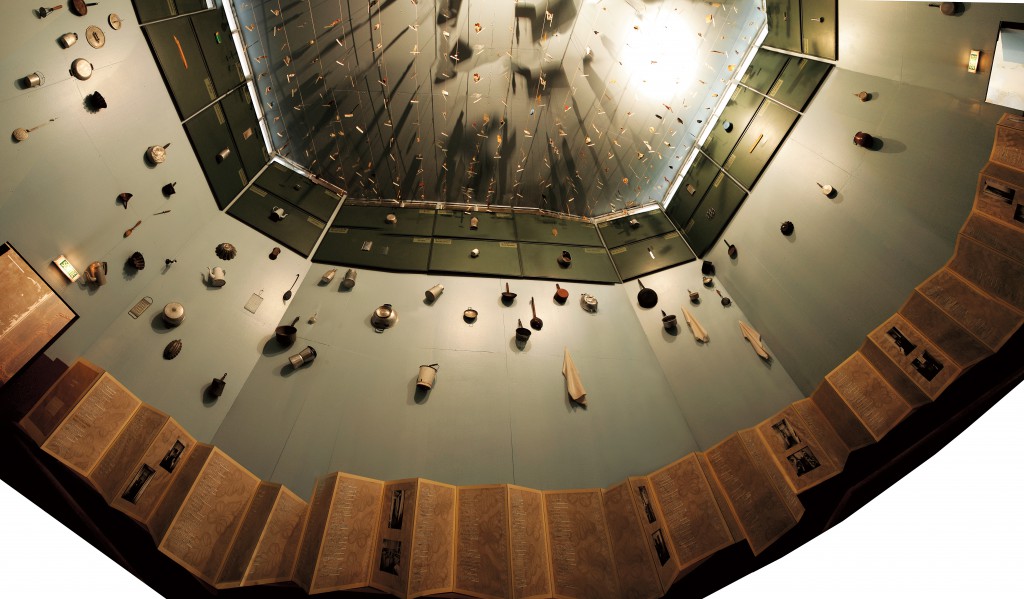 Photo credit: ILYA KABAKOV The Community Kitchen, 1992-1995. Installation - © Adagp Paris 2014
Musée Maillol
59/61, rue de Grenelle
75007 Paris
France
Tel: +33 (0)1 42 22 59 58
contact@museemaillol.com
Metro: Rue du Bac (line 12).