Exhibition: Jacques Grinberg
---
Since last June 9th and until September 18th, 2016, the Musée d'Art Moderne de la Ville de Paris is interested in the works of the pioneer of the New Figuration—Jacques Grinberg (1941-2011). You identify the artist by his always renewed figurative approach in which he combines several ideas linked to politics, violence and antimilitarism. In his works, the painter has always been denouncing censorship, oppression and has always been retranscribing a certain loneliness and shutdown. Moreover, his origins forged him his taste for his different themes. A committed artist, he has been representing throughout his canvas yesterday and today's fascist regimes but also the horrors brought by wars. Jacques Grinberg—born in Bulgaria—spent his teenage years in Israel before moving to Paris for his studies—city where he lived until his death. This free exhibition can be visited just nearby the Green Hotels Paris, the Eiffel Trocadéro and the Gavarni—in the 16th arrondissement.
Exhibition 'Jacques Grinberg, un peintre sans concession', from June 9th to September 18th, 2016.
Open from Tuesday to Sunday from 10am to 6pm.
Free entrance.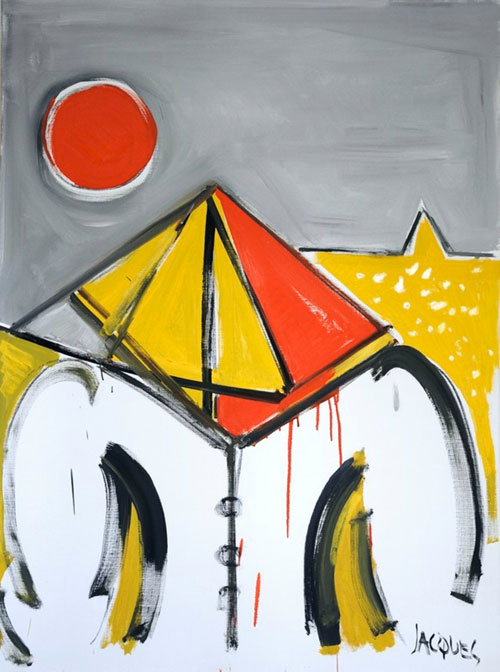 Sans titre, oil on canvas, 51.18" x 38.19", DON, Ilya Grinberg
Musée d'Art moderne de la Ville de Paris
11, avenue du Président Wilson
75116 Paris
France
Tel.: +33 (0)1 53 67 40 00
Metro: Iéna or Alma-Marceau (line 9).