Exhibition: Hervé Télémaque
---
Until May 18th 2015, the Centre Pompidou is holding an exhibition dedicated to Haiti-born French painter Hervé Télémaque. For the occasion, the museum gathered 74 works (paintings, collages, drawings, objects and assemblages) made by the artist between 1950 and today. These creations attest of the various artistic currents which influenced Hervé Télémaque. Indeed, at the beginning of his career, he became familiar with the abstract expressionism after spending three years in New York, before settling in Paris and meeting other surrealist artists. He also experimented collage and sculpture.
"Hervé Télémaque" exhibition, from February 25th to May 18th 2015.
Open every day, except on Tuesdays, from 11am to 9pm.
Full rate: from €11 to €13 / Reduced rate: from €9 to €10 (depending on the period).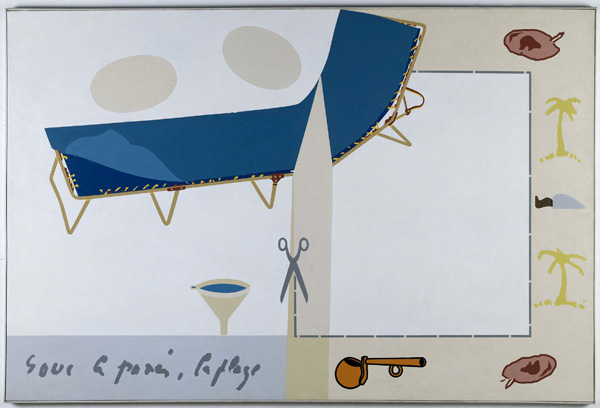 Everyday objects, for Vincent Van Gogh, 1970
Oil on canvas - 120,5 x 180,4 cm
Paris, Centre Pompidou, Musée national d'art moderne
MNAM-CCI/Dist. RMN-GP
Photo: Georges Meguerditchian, Centre Pompidou
© Adagp, Paris 2014
Centre Pompidou
19, rue Beaubourg
75004 Paris
France
Tel: +33 (0)1 44 78 12 33
Metro: Rambuteau (line 11).