Exhibition: Harry Potter
---
Fans of the J.K. Rowling's novels were hopping up and down with impatience at the thought of welcoming to France the exhibition dedicated to the "Harry Potter" movie saga. It has finally happened at the French Cité du Cinéma, which has been hosting, since April 4th, the original sets, creatures and costumes from the movies. We discover the young wizard's glasses and wand, as well as the mythical Quidditch pitch, which many like to dream of flying over, or the famous Deathly Hallows. Visitors will be able to admire an authentic reproduction of Hogwarts, the legendary School of Witchcraft and Wizardry, with its Great Hall, Gryffindor's common room, or even Severus Snape's potion classroom. An exhibition, which might suffer from its own success: remember to book your tickets!
"Harry Potter" exhibition, from April 4th to September 6th 2015.
Open Monday to Friday, from 10:30am to 7:30pm, and on weekends and public holidays from 9:30am to 8pm.
Late opening until 9:30pm every first Friday of each month.
Normal rate: from 19 to 22 euros / free for visitors under 4.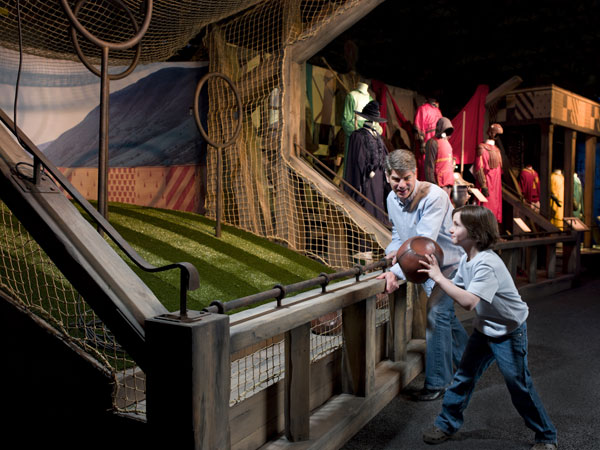 Harry Potter exhibition - © Warner Bros Entertainment Inc. Harry Potter publishing rights / JKR
Cité du Cinéma
20, rue Ampère
93200 Saint-Denis
France
Tel: +33 (0)1 55 99 52 00
Metro: Carrefour Pleyel (line 13).