Exhibition: Fantastic! Visionary Prints, from Goya to Redon
---
The Petit Palais hosts more than 170 printmaking created by prestigious artists modelled on Gustave Doré, Goya or Delacroix. These works all come from the Bibliothèque nationale de France (BnF). Visitors are thus invited to discover the world of engraving and lithography of the 19th century, and their different styles. "Fantastic! Visionary Prints: From Goya to Redon" presents the inhabited landscape, the macabre, the fantastic bestiary, as well as the representation of dream and nightmare. These works all rather dark evoke the printmaking art of these renowned European masters. These retrospective can be visited until January 17th 2016, not far from the Green Hotels Paris (the Eiffel Trocadéro and the Gavarni), at the end of the Champs-Elysées avenue.
"Fantastic! Visionary Prints: From Goya to Redon" exhibition, from October 1st to January 17th 2016.
Open Tuesday-Sunday from 10am to 6pm.
Nocturnal on Friday until 9pm.
Close on Monday.
Full rate: €10 / Free for less than 17 years old.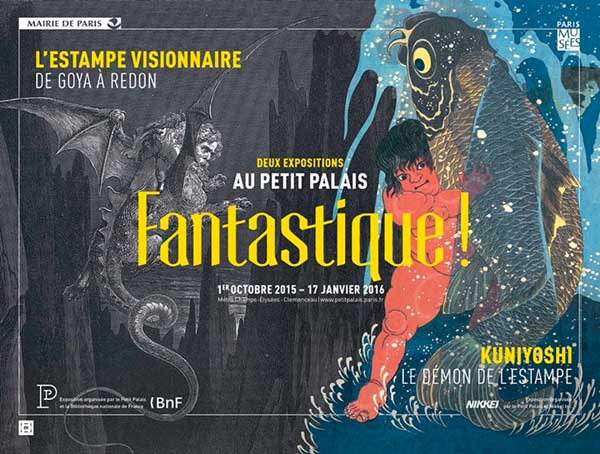 Fantastic! Visionary Prints: from Goya to Redon – DR
Petit Palais
Avenue Winston Churchill
75008 Paris
France
Tel: +33 (0)1 53 43 40 00
Metro: Champs-Elysées Clemenceau (lines 1 and 13).