Exhibition – Cinema at last !
---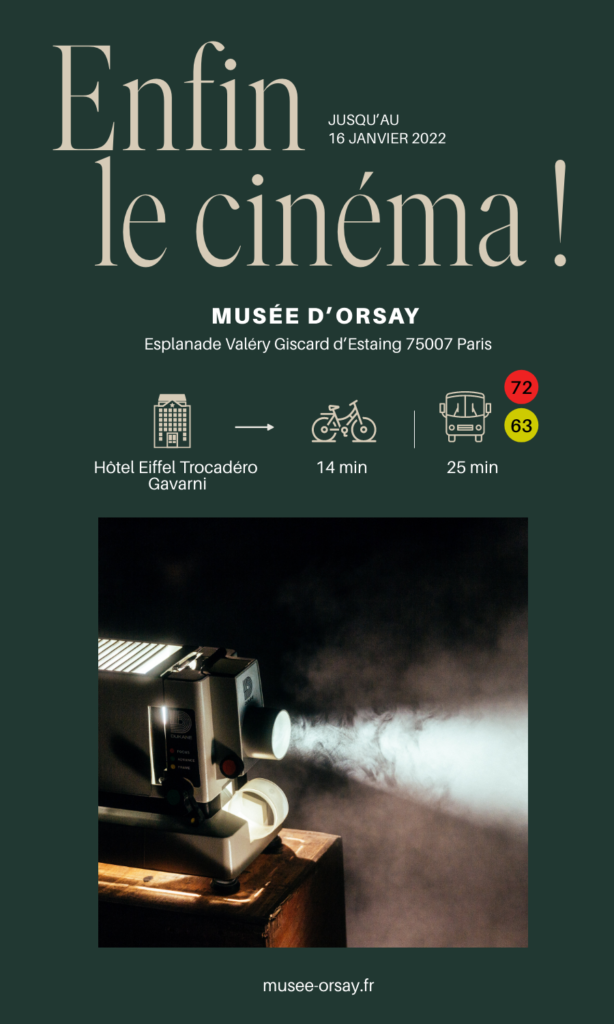 The exhibition « Cinema at last ! » doesn't seek to present a chronological history of the inventions, but it is deliberately synchronic and thematic.  It delivers a dialogue between the french cinematographic production of the years 1895 to 1907 and the history of arts, since the invention of photography to the early years of the XXth century, throughout the major subjects such as the fascination for the spectacle of the city, the will to record nature's rhythm, the desire to test and exhibit bodies, the dream of a reality enhanced by colour, sound, depth or by immersion, and, last, the taste for history.
The exhibition gathers about 300 works, objects and films directed by anonymous and by well-known film-makers from Pierre Bonnard to Auguste Rodin, including Gustave Caillebotte, Loïe Fuller, Léon Gaumont, Jean Léon Gérôme, Alice Guy, Auguste et Louis Lumière, Jules Etienne Marey, Georges Méliès, Claude Monet, Berthe Morisot, Charles Pathé and Henri Rivière.