Exhibition: Eau non potable, eau d'avenir
---
Paris hides lot of treasures. The "Eau non potable, eau d'avenir" ("Non-drinking water, water of the future") retrospective at the Pavillon de l'Eau takes an interest in the sustainable city of tomorrow, but above all, in the non-drinking water network of the city of Paris. How is it supplied? Who had the idea? To where does it extend? What is its future? This network which is managed by Eau de Paris since 2012 represents 1700 kilometers of underground pipes which are travelling along the capital. The water it contains serves to hose several Parisian parks and gardens but also to clean the gutters of the diverse districts of the town. This free exhibition also proposes to grasp the potential of this network which could turns into an alternative, local and greener energy. In this way, buildings could be provided in air conditioning or heating systems more ecological. Let's meet thus until April 16th 2016, nearby the Green Hotels Paris, the Eiffel Trocadéro and the Gavarni, to discover this event!
"Eau non potable, eau d'avenir" exhibition ("Non-drinking water, water of the future"), from September 11th 2015 to April 16th 2016.
Open Monday-Friday from 10m to 6pm.
Closed on weekend.
Free admission.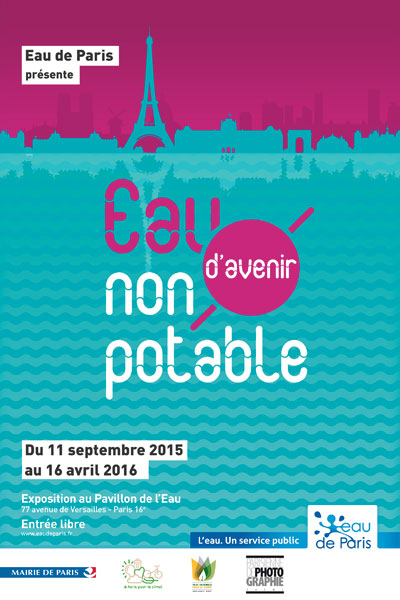 ©eaudeparis
Le Pavillon de l'Eau (in French)
77, avenue de Versailles
75016 Paris
France
Tel: +33 (0)1 42 24 54 02
Metro: Mirabeau (line 10).