Exhibition: Auguste Perret, the Architect of reinforced concrete
---
The Palais d'Iéna holds a free exhibition on French architect Auguste Perret (1874-1954), the precursor of reinforced concrete. He was among the first to use this material for construction. This retrospective presents eight of his major creations: the City Hall and St Joseph's church of Le Havre, the Cortot Hall, the Théâtre des Champs-Elysées, the Church of Notre Dame du Raincy, the rue Franklin apartments, the Palais d'Iéna and the Mobilier National in Paris. Around 400 documents, original drawings, mock-ups and photographs are exhibited.
Exhibition: "Auguste Perret: Eight Works of Art!? - Architecture of reinforced concrete", from November 27th 2013 to February 19th 2014.
Open every day from 11am to 6pm.
Free entrance.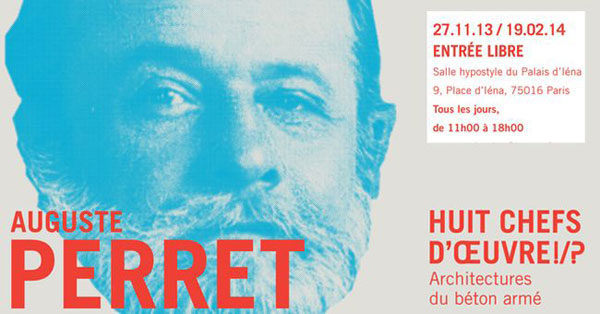 Palais d'Iéna
9, place d'Iéna
75016 Paris
France
Tel: +33 (0)1 44 43 60 00
Metro: Iéna (line 9).